Today in A State of Trance 678 new tracks by Ben Gold, Darren Porter, Heatbeat, Willem De Roo and many more! Also exclusive premiere of the new Armin's track called "Hystereo" from new compilation "A State Of Trance at Ushuaïa, Ibiza 2014″ and interview with Dash Berlin about his new album "We Are!" Plus new Future Favorite and Tune of The Week! Enjoy! asot 678
Artist: Armin van Buuren
Title: A State of Trance 678
Date Of Release: 28-08-2014
Label: DI.fm (Trance Channel)
Genre: Trance
Quality: MP3 / Joint Stereo
Total Size: 220.22 Mb [256kbps] / 270 Mb [SBD 320kbps]
Get ready to nice mix today!! For further info, when radio show starts and how to get broadcast links, please check on "About" page!
Tracklist:
01. Dash Berlin & John Dahlbäck feat. Bullysongs – Never Let You Go [Aropa]
02. Aurosonic & Frainbreeze feat. Nina Schofield – Lift You U [Aurosonic Music]
03. Above & Beyond feat. Alex Vargas – Blue Sky Action (Grum Remix) [Anjunabeats]
04. Rodg – Pendejo [Statement]
05. Dash Berlin & Disfunktion feat. Chris Arnott – People of the Night [Aropa]
06. Dash Berlin & 3LAU feat. Bright Lights – Somehow [Aropa]
07. Dash Berlin feat. Roxanne Emery – Shelter [Aropa]
08. Synthea – Long Day (Sunny Lax Remix) [Sorcery Records]
09. Ben Gold feat. Christina Novelli – All Or Nothing [#Goldrush]
10. Prides – I Should Know You Better (Grum Remix) [Polydor]
11. Ben Gold – Escapade [#Goldrush]
12. Armin van Buuren – Hystereo [Armind] [#World Premiere] [Tune of The Week]
13. Heatbeat – Bloody Moon [Armind]
14. Mark Sixma – Adagio For Strings [Armind]
15. Willem De Roo – Inception [Always Alive]
16. Alex M.O.R.P.H. feat. Natalie Gioia – The Reason (Club Mix) [ASOT] [Future Favorite]
17. Fisherman & Hawkins – Underworld [Coldharbour]
18. Ronski Speed – Sipoc [Maracaido Records]
19. Dan Thompson – Propaganda [ASOT]
20. Arkham Knights – Disconnected [Interstate]
21. A&Z vs. Keyplayer – Drosia [Blue Soho]
22. Ahmed Romel – Yarden [FSOE]
23. Max Graham vs. Maarten De Jong – Lekker (ReOrder Remix) [Re*Brand]
24. Aly & Fila – Along The Edge [FSOE]
25. John O'Callaghan & Jennifer Rene – Games (Standerwick Remix) [Subculture]
26. Photographer – Rebound [WAO138?!]
27. John Lennon – Imagine (Rebooted Armin van Buuren Edit) [CDR]
28. Federation – Be There (Darren Porter Remix) [Black Hole]
29. Duncan Newell – On The Rocks [Monster Force]
30. Curtis Young – Last Resort (Fady & Mina Remix) [D.MAX]
31. Darren Porter – The Oracle [Tytanium]
32. Fragma – Toca Me (Club Mix) [Positiva] [ASOT Radio Record]
Links for download "A State of Trance 678″:
Special Promotion: Save 10% OFF on Upload.CD Premium Membership!
The summer is almost over but we still wanted to offer you a 10% discount with Upload.CD.
Use Coupon Code: CB6MV0SJVU (valid untill September 01 2014)
Use this code during the checkout process at upload.cd and save 10% OFF on Upload.CD Premium Membership.
You can also share this code with your friends!

ASOT 678 SBD/Source (320 kbps) – download
---
Upload.cd:
download
Novafile.com: download
---
ASOT 678 cue sheets: download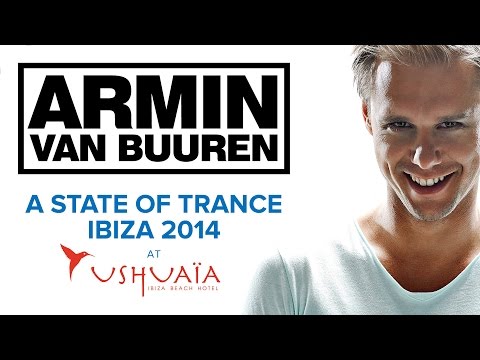 Tags:
a state of trance 678
,
a state of trance 678 download
,
A State of Trance Ushuaia Ibiza 2014
,
Armin van Buuren
,
Armin van Buuren Hystereo
,
asot 678
,
asot 678 cue
,
asot 678 Cue sheets
,
asot 678 download
,
asot 678 tracklist
,
Cue sheets for asot 678
,
Dash Berlin We Are album
,
state of trance 678