ASOT 550 Part 5 – Brabahthallen in Den Bosch (NL) – Armin Van Buuren and DJ's A State of Trance 550 [31-03-2012] at WeLoveaTrance.com plus photo and video report!

Artist: Armin van Buuren, Markus Schulz, Matt Darey, Dash Berlin, Cosmic Gate, Tritonal, W&W, Aly & Fila, Ferry Corsten, Gareth Emery and many others…
Title Of Album: A State of Trance 550 Part 5 [Day 6]
Date Of Release: March-31-2012
Genre: Trance
Quality: MP3 / Joint Stereo
Bitrate: 192 kbit/s / 44.1 Khz
Official WebSite: www.arminvanbuuren.com
Introducing:
A State of Trance 550 welcomes you all to celebrate the 11th birthday of the show with 10 hours of nothing but quality trance and more than 40 DJ's playing in 6 different areas LIVE from Brabanthallen in Dutch city Den Bosch will be put to good use for what is going to be the largest trance event worldwide, more than 30.000 fans there! If you can't be there to witness this highlight, Armin van Buuren invites you to create your own party at home, with friends or wherever you're tuning in to the show. From 20.00 (CET) on! The full show will be broadcast at astateoftrance.com!!
---
Broadcats at: Digitally Imported radio
ASOT 550 Dan Bosch DJ Line-up (Moscow time CET+2):
A STATE OF BLUE
20:00 Armin van Buuren warmup
01. ID – ID
02. ID – ID
03. ID – ID
04. Andrew Bayer & Matt Lange feat. Kerry Leva – In And Out Of Phase
05. Sunlounger feat. Zara Taylor – Try To Be Love (Roger Shah Naughty Love Mix)
06. Danny Loko – Coastal
07. VillaNaranjos – Granadella
08. Rex Mundi – Sandstone
21:00 Jochen Miller
01 ID – ID
02. Alex Sayz feat. Nadia Ali – Free To Go (ID Remix)
03. Sander van Doorn – Chasin'
04. ID – ID
05. Jochen Miller – Leap of Faith (Emporium 2012 Anthem)
06. Ivan Gough & Feenixpawl vs. Qulinez feat. Georgi Kay – Troll In My Mind (First State Bashup)
07. Tristan Garner – Punx
08. Rank 1 & Jochen Miller feat. Sarah Bettens – Wild & Perfect Day (Michael Jay Parker Booty)
09. Jochen Miller – Bamm!
10. ID – ID
11. Markus Schulz & Jochen Miller vs. Barnes & Heatcliff – Rotunda vs. Attention (Jochen Miller Mashup)
12. Jochen Miller – Zodiac
13. ID – ID
14. ID – ID
15. JOOP – Focus
16. Jochen Miller – Lost Connection (Jochen Miller Festival 2012 Remake)
17. ID – ID
22:15 Sied van Riel
01. ID
02. Depeche Mode – Enjoy The Silence (Remix)
03. ID
04. ID
05. ID
06. tyDi & Tenishia feat. Jennifer Rene – Greater Heights (Tom Fall Remix)
07. 4 Strings – Cheesecake
08. Dyro & Jacob van Hage – EMP
09. Marcus Schossow ft Matias Lehtola – Who you are
10. W&W – Shotgun
11. Sied van Riel & Radion 6 – Radiator
12. Snatt & Vix feat. Neev Kennedy – At The End Of The Day
13. MaRLo – Evolution
14. Sied van Riel feat. Nicole McKenna – Stealing Time
15. Armin Van Buuren feat. Jennifer Rene – Fine Without You (Sied van Riel Remix)
16. ID
23:30 Gabriel & Dresden
01. Paul Oakenfold feat. Carla Werner vs. Sandro Silva & Quintino – Southern Sun vs. Epic (ID Mashup)
02. Sander van Doorn & Adrian Lux – Eagles (Gabriel & Dresden Sander van Wolfgang Edit)
03. James Blunt – Dangerous (Deniz Koyu & Johan Wedel Remix / Gabriel & Dresden Edit)
04. Andain vs. ID – Promises vs. ID (ID Mashup)
05. The Killers – Mr. Brightside (Marco V Treatment)
06. Moguai vs. Nena – 99 Red Ballons vs. Pires (Gabriel & Dresden Mashup)
07. Afrojack vs Way Out West – Replica of Mindcircus (Dave Dresden Mashup)
08. Cosmic Gate & Arnej vs Gabriel & Dresden & Markus Schulz – Sometimes They Come Without You Near (Gabriel & Dresden Mashup)
09. ID
10. Justice & DLG vs. Gabriel & Dresden – Tracking Civilization Down (Gabriel & Dresden Mashup)
11. Above & Beyond feat. Richard Bedford – Sun & Moon (Dave Dresden Re-Edit)
12. Jacob van Hage & D-wayne – Eponym
13. Motorcycle – As The Rush Comes
14. Above & Beyond – No One On Earth (Gabriel & Dresden Remix)
00:45 Armin van Buuren
01. Armin van Buuren feat. Ana Criado – Suddenly Summer (Accapella)
02. Sandro Silva & Quintino – Epic w/ Mark Otten – Hyperfocus (Wezz Devall Remix)
03. Armin van Buuren feat. Ana Criado – Suddenly Summer
04. ID
05. ID
06. W&W – Invasion (Club Mix)
07. Beat Service – Fortuna
08. Omnia & IRA – The Fusion (Armin van Buuren Edit)
09. Abstract Vision & Elite Electronic – Kinetic
10. Armin van Buuren pres. Gaia – J'ai Envie De Toi
11. Shogun – Skyfire
12. A.R.D.I. – Premonition
13. Sneijder vs. Neal Scarborough – Your Way
14. Armin van Buuren & Orjan Nilsen – Belter
15. Armin van Buuren feat. Justine Suissa vs. John O'Callaghan & Giuseppe Ottaviani – Ride The Desire (Armin van Buuren Mashup)
16. Ferry Corsten vs. Armin van Buuren – Brute (Armin van Buuren's Illegal Drum Edit)
02:00 Ferry Corsten
01. ID – ID
02. ID – ID
03. Analogue Sound Department – F (Club Edit)
04. Ferry Corsten – Check It Out
05. Speedy J – Pullover (ID Remix)
06. Ivan Gough & Feenixpawl feat. Georgi Kay – Colours (Axwell Mix)
07. Ferry Corsten – Don't Be Afraid
08. Ferry Corsten – Live Forever
09. Ferry Corsten feat. Ben Hague – Ain't No Stoppin'
10. Jens – Loops & Tings (ID Remix)
11. Andy Harding – Adagio Without Strings
12. Ferry Corsten feat. Betsie Larkin – Not Coming Down
13. Ferry Corsten – Take Me
03:15 Cosmic Gate
01. Cosmic Gate & Arnej – Sometimes They Come Back For More (Intro Edit)
02. ID
03. ID
04. Cosmic Gate – Crushed
05. Comic Gate & Myon & Shane 54 feat. Aruna – All Around You (Remix)
06. Marc Simz – Forbidden City
07. Cosmic Gate – The Theme
08. Cosmic Gate feat. Emma Hewitt – Be Your Sound
09. ID / Coldplay – ID Paradise (MashUp)
10. Cosmic Gate – Back To Earth (Jochen Miller Remix)
11. Rank1 & Jochen Miller feat. Sarah Bettens – Wild And Perfect Day (Cosmic Gate Remix)
12. Cosmic Gate – Fire Wire (Cosmic Gate's Back 2 The Future Remix)
13. Vincent De Moor – Fly Away (Cosmic Gate Remix)
14. Cosmic Gate – Exploration Of Space (Cosmic Gate's Back 2 The Future Remix)
04:30 Aly & Fila
01. ID – ID
02. A & Z vs. Dawn – Nostalgia (Original Mix)
03. Aly & Fila vs Roger Shah feat. Adrina Thorpe – Perfect Love
04. Gareth Emery feat. Cristina Novelli – Concrete Angel (Aly & Fila Remix)
05. Akira Kayosa & Hugh Tolland – Disconnected (Original Mix)
06. Aly & Fila – ID
07. ID – ID
08. Sean Tyas & Giuseppe Ottaviani – Arcobaleno
09. ID -ID
10. Aly & Fila feat. Chris Jones – Running Out Of Time
11. ID -ID
12. Chris Metcalfe – Watching Over Me
13. Matt Bowdidge – No Room To Breathe
14. Aly & Fila feat. Jwaydan – We Control The Sunlight (Original Mix)
15. Aly & Fila – Lost Language
16. Rapid Eye – Circa Forever 2008 (Aly & Fila Rework)
05:45 John O'Callaghan
01.ID – ID
02.ID – ID
03 Mark Leanings – ID vs Space Rockerz & Tania Zygar – Puzzle Piece (John O'Callaghan Mashup)
04.ID -ID
05. John O'Callaghan & Kathryn Gallagher – Mess Of A Machine
06. Will Atkinson – Hold On Tight
07. Full Tilt ft. Deirdre McLaughlin – Surrender (Sneijder vs John O'Callaghan Remix)
08.ID – ID
09. Gareth Emery ft. Christina Novelli – Concrete Angel (John O'Callaghan Remix)
10. Dart Rayne – Investigation (Trance Arts Remix)
11. Steve Brian ft. David Berkeley – Vueltas (Dan Stone Remix)
12. A.R.D.I. – Eternity
13. Dark Matters ft. Jess Morgan – The Real You (Jorn Van Deynhoven Remix)
14. Wippenberg – UR (John O'Callaghan Urrr Rework)
15. Armin van Buuren ft. Sharon Den Adel vs John O'Callaghan – In and Out of Love vs Raw Deal (Armin van Buuren Mash Up)
---
A STATE OF BLUE

[ONE FILE]:

Download / Mirror
---
STATE OF GREEN
21:00 Super8 & Tab
01. Super8 – Alba (Maor Levi Remix)
02. Space RockerZ feat. Ellie Lawson – Out Of Reach (Nitrous Oxide Remix)
03. Rank 1 & Jochen Miller feat.Sarah Bettens – Wild And Perfect Day (Dub Mix)
04. Karim Shaker – A Leap Of Faith (David Granha Remix)
05. Eximinds – Robobeats (Tom Fall Remix)
06. Omnia & IRA – The Fusion
07. Nitrous Oxide – Tiburon
08. Dash Berlin vs. DT8 Project vs. Arty – Destination Better World (Super8 & Tab Mashup)
09. Bluestone – Namaste
10. Tritonal feat. Christina Soto – Piercing Quiet (Super8 & Tab Remix)
11. Super8 & Tab – Black is Black
12. Tranquility Base vs. Super8 & Tab feat. Julie Thompson vs. 7 Skies – Oceanic vs. My Enemy vs. Sushi  (Super8 & Tab Mashup)
13. Super8 & Tab – Awakenings
22:15 Ørjan Nilsen
01. Orjan Nilsen – Amsterdam (Intro Edit)
02. Orjan Nilsen – Magik
03. Orjan Nilsen – ID
04. Cosmic Gate & Emma Hewitt – Be Your Sound (Orjan Nilsen Remix)
05. Tomas Heredia & Marcelo Fratini – Montana
06. Armin van Buuren & Orjan Nilsen – Belter
07. ID
08. Orjan Nilsen – Legions
09. Orjan Nilsen – Between The Rays
10. Orjan Nilsen – Viking
11. ID
12. Orjan Nilsen – Lucky Strike
14. Galen Behr & Hybrid – Carabella (Galen Behr & Orjan Nilsen Remix)
15. Armin Van Buuren – Blue Fear (Orjan Nilsen Remix)
23:30 Arty
01. Arty vs. Matisse & Sadko – Trio
02. Mat Zo & Arty – Mozart (Arty Big Room Edit)
03. Dirty South & Those Usual Suspects feat. Erik Hecht – Walking Alone (Arty Remix)
04. Arty vs. Matisse & Sadko – Trio
05. Arty feat. Tanya Zygar – The Wall (Arty Remode Mix) (Arty Edit)
06. Arty – ID
07. BT & Arty feat. Nadia Ali – Must Be The Love
08. Arty & Mat Zo – Rebound
09. ID
10. Arty – Around The World
11. D-Mad & Arty vs. Above & Beyond feat. Richard Bedford – She Gave Me The Sun & Moon (Lavisse Den Bosch Bootleg)
12. Tiesto – Maximal Crazy
13. Ferry Corsten – Punk (Arty Rock-n-Rolla Remix)
14. Red Hot Chili Peppers vs Sander van Doorn – By The Way Riff (Joachim Garraud Mashup)
15. Kyau & Albert and Mat Zo vs. Daft Punk – Be There 4 You One More Time (Mat Zo Mashup)
16. Kosheen – Catch (Remix)
17. Above & Beyond feat. Zoe Johnston – No One On Earth (Gabriel & Dresden Remix)
00:45 Gareth Emery
01. …
02:00 Markus Schulz
01. ID (Track 14 from Los Angeles '12 Release Party Set)
02. ID (Track 03 from ASOT 550 Kiev Set)
03. ID
04. Markus Schulz & Dennis Sheperd – Go!
05. BT vs. Sasha – Remember Magnetic North (Coldharbour 2012 Big Room Reconstruction)
06. ID
07. Markus Schulz – Digital Madness
08. Beat Service – Fortuna
09. ID
10. Mr. Pit – River Of Hearts (Ben Gold Remix)
11. Orjan Nilsen – Viking
12. Khomha – Mind Gamer
13. Susana – Home (Mr. Pit Remix
14. Omnia & IRA – The Fusion (Markus Schulz Los Angeles '12 Recosntruction)
15. 4 Strings – Cheesecake
16. Markus Schulz & Jochen Miller – Rotunda
17. Markus Schulz & Arnej – Karbon [World Premiere]
03:15 Armin van Buuren
01. Push – Strange World (2000 Remake)
02. Armin van Buuren – Sail
03. Paul Webster feat. Amanda – Time (Sean Tyas Dub)
04. RAM – RAMsterdam (Jorn van Deynhoven Remix)
05. Gaia – Tuvan
06. Armin van Buuren – Communication (Tomas Heredia Remix)
07. Alex M.O.R.P.H. feat. Sylvia Tosun – An Angels Love (Vocal Mix)
08. Binary Finary – 1999 (Gouryella Remix)
09. John O'Callaghan & Bryan Kearney – Exactly
10. Andain vs. Sebastian Brandt – Beautiful Ashes (Kris A Mashup)
11. Planet Perfecto Knights – ResuRection (Paul Oakenfold Full On Fluoro Mix)
12. Armin van Buuren feat. Jan Vayne – Serenity
13. John O' Callaghan – Stresstest (John Askew Remix)
04:30 W&W
01. W&W – Impact (MaRLo Remix – Intro Edit)
02. Ferry Corsten – Feel It (W&W Rework)
03. Delerium – Silence (W&W & Jonas Stenberg Rework)
04. ID – ID
05. W&W feat. Bree – Nowhere To Go (Tom Fall Remix)
06. ID – ID
07. W&W – Shotgun
08. ID – ID
09. Leon Bolier – Me (Main Mix)
10. W&W – INVASION [ASOT#550 Anthem]
11. W&W – Arena (Ben Gold Remix)
12. ID – ID
13. Husman – P.O.W.
14. W&W & Marcel Woods – ID
15. W&W – Mainstage
16. W&W vs. Noisecontrollers – Gimme Alpha (W&W Bootleg)
17. ID – ID
18. Rank 1 feat. Sherokee – Such Is Life (W&W Bootleg)
19. Heatbeat – Rocker Monster (ID Remix)
20. W&W – AK-47 (Chris Schweizer Bootleg)
21. Chris Schweizer – The Conquest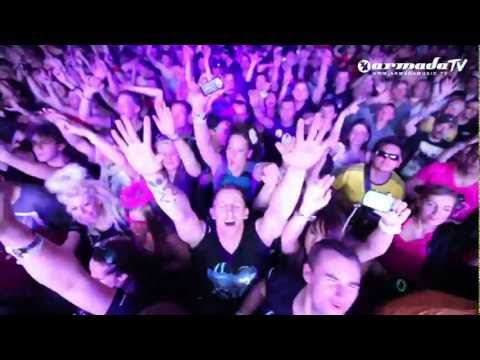 05:45 Giuseppe Ottaviani
01. …
---
A STATE OF GREEN

[ONE FILE]:

Download / Mirror
---
A STATE OF YELLOW
21:00 Matt Darey
01. ID
02. ID
03. Matt Darey pres. Urban Astronauts feat. Kate-Louise Smith – See The Sun (Aurosonic Remix)
04. Matt Darey & Aaron Aether feat. Ridgewalkers – Chasing The Sun
05. ID
06. Matt Darey feat. Kate- Louise Smith – Red is Rising (Enton Mushni Remix)
07. Matt Darey pres. Urban Astronauts feat. Kate-Louise Smith – Black Flowers (Josh Gabriel Remix)
08. Matt Darey feat. Leah – Hold Your Breath (KhoMha Remix)
09. Matt Darey feat. Kate-Louise Smith – Black Canyon (Taurus & Vaggeli Remix
10. Matt Darey & Stan Kolev feat. Aelyn – Follow You (Milan & Phoenix Remix)
22:00 Protoculture
01. Loverush UK! Featuring Maria Nayler – One and One (Protoculture Remix)
02. Andrew Bayer & Matt Lange Featuring Kerry Leva – In & Out Of Phase (Norin and Rad Remix) w/ Loverush UK! Featuring Bryan Adams – Tonight In Babylon (Acapella) (Protoculture Mashup)
03. Federation – Synchronized (Protoculture Remix)
04. Alex M.O.R.P.H. & Protoculture – Waking Up the Stars (Original Mix) w/ Protoculture feat. Shannon Hurley – Sun Gone Down (Acapella) (Protoculture Mashup)
05. Solis & Sean Truby Featuring Anthya – Timeless (Protoculture Remix)
06. James Dymond – Overthrow (Protoculture Remix)
07. Protoculture – Ode To The Oceans (Original Mix)
08. Armin van Buuren Presents Gaia – J'ai Envie De Toi (Protoculture Remix)
09. Paul Oakenfold – Full Moon Party (Thomas Datt Remix)
10. Paul van Dyk Featuring Austin Leeds – Verano (PvD's Berlin Mix)
23:00 Stoneface & Terminal
01. ID
02. ID
03. ID
04. Stoneface & Termninal – Leaving Earth
05. ID
06. Stoneface Terminal feat. Ellie Lawson – Breaking Through (Club Mix)
07. ID
08. Andy Moor feat. Sue McLaren – Fight The Fire (Stoneface & Terminal Remix)
09. Loverush UK! feat. Bryan Adams – Tonight In Babylon (Ronski Speed with Stoneface & Terminal Remix)
10. Stoneface & Terminal – Here To Stay
11. William Orbit – Adagio For Strings (Ferry Corsten Remix)
00:00 Tritonal
01. Tritonal feat. Meredith Call – Broken Down (Club Mix)
02. Tritonal & Sibicky – Suzu
03. Tritonal feat. Jenry R – Something New (Rafael Frost Remix)
04. Tritonal feat. Cristina Soto – Lifted (Mat Zo Remix)
05. Tritonal & Kaeno – Azuca
06. Tritonal feat. Fisher – Slave (Ben Gold Remix)
07. Tritonal feat. Jeza – Can't Keep It In (Club Mix)
08. Tritonal – Everafter ft Cristina Soto (Tritonal Club Mix)
09. Ben Gold ft Tritonal – Apex
10. Tritonal feat. Cristina Soto – Still With Me (Suncatcher Remix)
11. Super8Tab vs. Tritonal – Perfect Awakenings (Tritonal Mashup)
01:00 Jorn van Deynhoven
01. Jorn Van Deynhoven – Spotlight (Intro Edit)
02. ID – ID
03. RAM – RAMsterdam (Jorn Van Deynhoven Remix)
04. Daniel Kandi Pres. Timmus – Symphonica (Original Mix)
05. Inertia – The System (Sean Tyas & Tom Colontonio Remix)
06. Super8 & Tab – Irufushi (Sean Tyas Remix)
07. Alex Morph Ft. Sylvia Tosun – An Angel's Love (Vocal Mix)
08. ID
09. ID
02:00 Leon Bolier
01. ID
02. Snatt & Vix – So Far Away (Leon Bolier Remix)
03. Leon Bolier – Me
04. Joop – Focus
05. Leon Bolier & Cliff Coenraad – Belmont's Revenge
06. Leon Bolier feat. Samuel L. Jackson – Vengeance Vengeance w/ Above & Beyond feat. Richard Bedford – Sun & Moon
07. Ummet Ozcan – Reboot
08. ID
09. Sander Van Doorn – Riff
10. Leon Bolier – Ocean Drive Boulevard w/ BT – Dreaming
11. A.R.D.I. – Premonition
12. Leon Bolier – ID
13. Gaia – Tuvan
14. Tiesto feat. Maxi Jazz – Dance 4 Life (Sander Van Doorn Remix)
03:00 Kyau & Albert
01. …
04:00 Bobina
01. Hard Rock Sofa & Swanky Tunes – Apogee (Intro edit)
02. Hardwell – Spaceman
03. Allure vs. Emery / Wallbridge – Show Me The Mansion (Bobina mashup)
04. Omnia & Ira – The Fusion
05. Fedde le Grand, Deniz Koyu & Johan Wedel – Turn It
06. Bobina – Quattro 372
07. Bobina vs. Orjan Nilsen – Amsterdam Belongs To Me (Bobina mashup)
08. Bobina – Diamond Hell
09. Bobina – Rocket Ride
10. Richard Durand & Bobina – Last Train To Moscow
11. Shogun – Skyfire
12. Motorcycle on Bobina – You Belong To Rush (Bobina Mashup)
13. Joey V – Laura Mae (Bobina remix)
14. Bobina – Invisible Touch (Ferry Corsten's touch)
05:00 Will Holland
01. …
06:00 Ronski Speed
01. Above & Beyond feat. Zoe Johnston – Love Is Not Enough (Club Mix)
02. ID – ID
03. Marc Marberg with Kyau & Albert – Megashira (Ronski Speed Remix)
04. Coldplay vs. Norin & Rad – Clocks Bloom (Myon & Shane 54 Mashup)
05. Andrew Bayer & Matt Lange feat. Kerry Leiva – In & Out Of Phase (Club Mix)
06. Above & Beyond feat. Justine Suissa pres. Oceanlab vs. Gareth Emery – On A Good Day (Metropolis) (Original Mix) w/ Above & Beyond feat. Richard Bedford – Thing Called Love (Club Mix)
07. Omnia & IRA – The Fusion (Eximinds Remix)
08. Armin van Buuren feat. Sharon Den Adel vs. ID – In & Out Of Love vs. Kick Out The Epic Mother ****er (ID Mashup)
09. ID – ID
10. Gareth Emery ft. Christina Novelli – Concrete Angel (Original Mix)
11. Duderstadt vs. Above & Beyond feat. Ashley Tomberlin – Can't Smile (Daniel Kandi Mashup)
12. ID – ID
---
A STATE OF YELLOW

[ONE FILE]:

Download / Mirror
---
A STATE OF PINK (FEMALE STATE)
21:00 Miss Nine
01. …
22:15 Jwayden (LIVE)
01. Bjorn Akesson & Jwaydan – Xantic (Aly & Fila vs Bjorn Akesson Remix) [Live Performance By Jwaydan]
02. Aly & Fila feat. Jwaydan – We Control The Sunlight [Live Performance By Jwaydan]
03. Aly & Fila feat. Jwaydan – Coming Home [Live Performance By Jwaydan]
22:30 Nifra
01. Ashley Wallbridge – Mumbai Traffic
02. Marcus Schossow ft Matias Lehtola – Who you are
03. Solis & Sean Truby – Marina (Aaron Camz Remix)
04. Nifra – Dark Harbour (Original Mix)
05. Marcel Woods – The Bottle (Marcus Schossow Remix)
06. Gabriel & Dresden vs. Secret Panda Society – No Reservations (khoMha Remix)
07. Markus Schulz vs Mr Pit – Digital Avion Madness (Nifra mashup)
08. Wezz Devall – Kill Of The Year (Original Mix)
09. Rafael Frost – Channel 4 (Original Mix)
10. Aaron Camz – Aqwa
11. Markus Schossow pres. Progresia & Nifra – Different Ways (Original Mix)
12. Armin van Buuren – Blue Fear (Orjan Nilsen Remix)
13. Tritonal ft Fisher – Slave (Tritonal & Ben Gold dub)
23:30 Betsie Larkin (LIVE)
01. Bobina & Betsie Larkin – You Belong To Me (Jorn Van Deynhoven Remix) [Live Performance By Betsie Larkin]
02. Betsie Larkin with Super8 & Tab – All We Have Is Now [Live Performance By Betsie Larkin]
03. Ferry Corsten feat. Betsie Larkin – Made Of Love (Extended Mix) [Live Performance By Betsie Larkin]
23:45 Vicky Devine
01. …
00:45 Ana Criado (LIVE)
01. Dark Matters feat. Ana Criado – The Quest Of A Dream (Dabruck & Klein Remix) [Live Performance By Ana Criado]
02. Triple A – Winter Stayed [Live Performance By Ana Criado]
03. Armin van Buuren feat. Ana Criado – Down To Love [Live Performance By Ana Criado]
04. Dennis Sheperd & Cold Blue feat. Ana Criado – Fallen Angel [Live Performance By Ana Criado]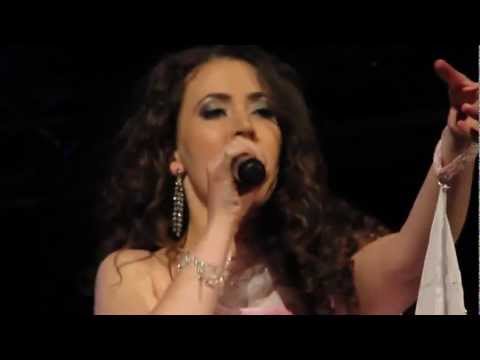 01:00 Kristina Sky
01. …
02:00 Emma Hewitt (LIVE)
01. Cosmic Gate feat. Emma Hewitt – Be Your Sound
02. Emma Hewitt – Miss You Paradise (Shogun Remix)
03. Emma Hewitt – Colours (Armin Van Buuren Remix)
04. Dash Berlin feat. Emma Hewitt – Waiting
02:15 Sophie Sugar
01. …
03:15 Jaren (LIVE)
01. Armin van Buuren feat. Jaren – Unforgivable [Live Performance By Jaren]
02. Cerf, Mitiska & Jaren with Rank 1 – Witness (Original Club Mix) [Live Performance By Jaren]
03. Dash Berlin with Cerf Mitiska & Jaren – Man On The Run [Live Performance By Jaren]
03:30 Claudia Cazacu
01. Velvetine – Safe [Wherever You are] (Rank 1 Remix)
02. Rank 1 ??? – ID
03. Sied Van Riel feat. Betsie Larkin – The Offering (Original Mix)
04. Armin Van Buuren – Orbion (Original Mix)
05. ID – ID
06. Marcos & Vicky Devine feat. Hayley Parsons – Forgotten Lies (Original Mix)
07. Armin Van Buuren vs Orjan Nilsen – Belter
08. ID – ID (Classic)
09. Vincent De Moor – Fly Away (Sean Tyas Remix)
10. Orjan Nilsen – Legions
11. ID – ID
12. Bedrock – Heaven Scent (Original Mix)
04:30 Aruna (LIVE)
01. Velvetine feat. Aruna – Safe (Wherever You Are) [Live Performance By Aruna]
02. Cosmic Gate feat. Aruna – Under Your Spell [Live Performance By Aruna]
03. Aruna & Mark Eteson – Let Go [Live Performance By Aruna]
04. Temple One feat. Neev Kennedy vs. Cosmic Gate feat. Aruna – Love The Fear Of Free Falling (Aruna Mashup)[Live Performance By Aruna]
04:45 Lisa Lashes
01. …
---
A STATE OF RED

[ONE FILE]:

Download / Mirror
---
A STATE OF RED
21:00 Antillas
01. Antillas Featuring Fiora – Damaged (Main Mix)
02. Cosmic Gate Featuring Emma Hewitt – Be Your Sound (Antillas Edit)
03. BT & Adam K – Tomahawk (Original Mix)
04. Dirty South & Those Usual Suspects Featuring Erik Hecht – Walking Alone (Arty Remix)
05. ID – ID
06. Deth Hertz & No Body – Ready 2 Fly (Original Mix)
07. Delerium Featuring Sarah McLachlan – Silence (W&W vs. Jonas Stenberg Rework)
08. ID – ID
09. Marco V – Analogital (Original Mix)
10. Kyau & Albert – Made Of Sun (Stoneface & Terminal Remix)
11. Nero – Reaching Out (ID Remix/Mashup)
12. Heatbeat – Rocket Monster (Antillas Edit)
13. Gareth Emery – Tokyo (Original Mix)
22:00 Mark Sixma
01. Heatbeat – Rocker Monster
02. Gareth Emery – Tokyo
03. Ost & Meyer – Safari (Maor Levi Remix)
04. Mark Sixma feat. Amba Sheperd – Cupid's Casualty
05. ID
06. Kid Alien – The Atmosphere (Mark Sixma & Klauss Goulart Remix)
07. Stoneface & Terminal feat. Ellie Lawson – Breaking Through
08. ID vs. Chris Schweizer – The Conquest (Mashup)
09. ID
10. Delerium feat. Sarah McLachlan – Silence (W&W & Jonas Stenberg Rework)
11. Hard Rock Sofa vs Motocycle – As The Quasar Comes (Tekno Mashup)
12. W&W – D.N.A. (Mark sixma Remix)
13. ID
14. Utah Saints – Lost Vagueness (M6 Bootleg)
15. Tiesto vs. The Killers – Mr. Lethal Brightside (Mashup)
16. ID
23:00 The Blizzard
01. Armin van Buuren feat. Winter Kills – Take a Moment (The Blizzard intro remix)
02. The Blizzard & Yuri Kane feat. Relyk – Everything About You
03. Omnia and IRA – The Fusion
04. Dennis Sheperd & Talla 2XLC – Two Worlds
05. ID – ID
06. Armin van Buuren feat. Fiora – Breathe in Deep (The Blizzard remix)
07. Norin & Rad – Bloom
08. Alex Kenji, Starkillers & Nadia Ali vs. The Blizzard – Kalopsia Pressure (The Blizzard mashup)
09. ID – ID
10. Dirty South – Walking Alone (Arty remix)
11. ID – ID (trouse)
12. The Blizzard – Piercing The Fog
13. Zedd – Slam The Door
14. Boom Jinx feat. Justine Suissa – Phoenix From The Flames (The Blizzard & Omnia Remix)
15. Antillas feat. Fiora – Damaged
00:00 Dennis Sheperd
01. KhoMha – Mind Gamer (Dennis Sheperd Intro Edit)
02. Markus Schulz & Dennis Sheperd – Go!
03. Analogue Sound Department vs. Kai Tracid – Trance, Acid & F (Dennis Sheperd Mash-Up)
04. Marc Marberg /w Kyau & Albert – Robotron
05. Above & Beyond feat. Richard Bedford – Sun & Moon (Dennis Sheperd Remix)
06. Omnia & IRA – The Fusion
07. Dennis Sheperd & Talla 2XLC – Two Worlds
08. tyDi feat. Tania Zygar – Vanilla (Dennis Sheperd Remix)
09. Dennis Sheperd & Cold Blue feat. Ana Criado – Fallen Angel
10. CosmicGate, Arnej Secerkadic, Lifted Emotion, Chris Schweizer – They Always Come Back for iPhonic (Dennis Sheperd Mash-Up)
11. Alan Morris & Sequentia – ID
01:00 Wezz Devall
01. W&W – Shotgun
02. Heatbeat – Rocker Monster
03. fRew – Wicked Woman (Tommy Trash Remix)
04. Delerium & Tiesto vs. W&W & Jonas Stenberg – Lethal Silence (Andrew Rayel MegaMashup)
05. Leon Bolier & Cliff Coenraad – Belmont's Revenge
06. Leon Bolier – Me
07. The Killers – Mr. Brightside (Marco V Treatment)
08. Ruben de Ronde feat. Aelyn – She's Already Gone (Wezz Devall Remix)
09. Wezz Devall – Kill Of The Year
10. Bobina – Diamond Hell (Wezz Devall Remix
11. W&W vs. Wezz Devall – Phantom
12. Wezz Devall – Free My Willy
13. Wezz Devall – This Is Your Day
02:00 Sebastian Brandt
01. ID – ID
02. Bryan Kearney & Jamie Walker – We'll Never Die
03. Sebastian Brandt – 450
04. John O'Callaghan feat. Betsie Larkin — Save This Moment (Sebastian Brandt Remix Edit)
05. Matt Bowdidge – No Room To Breathe
06. Rising Star – Touch Me (Sebastian Brandt Remix)
07. Sebastian Brandt – Mana
08. Sneijder vs. Neal Scarborough – Your Way
09. Gaia – Status Excessu D (Sebastian Brandt Remix)
10. Sebastian Brandt – Ashes
03:00 Setrise
01. …
04:00 Marlo
01. …
05:00 DNS Project
01. ID – ID
02. Omnia ft IRA – The Fusion
03. Neev Kennedy – The Unknown (DNS Project Remix)
04. ID – ID
05. Above & Beyond & Andy Moor vs. Gabriel & Dresden feat. Molly Bancroft – Tracking Treasure Down For Life (ID Mashup)
06. DNS Project – Recapture (Original Mix)
07. Motorcycle vs. ID – As The Rush Comes vs. ID (ID Mashup)
08. ID – ID
09. Orjan Nilsen – Between The Rays (Original Mix)
10. DNS Project – Exclusive
11. Marc Simz – Forbidden City (Original Mix)
---
A STATE OF RED

[ONE FILE]:

Download / Mirror
---
VIDEO: A State of Trance 550 Live @ Den Bosch Full Show!! (10:10:08)
A State of Trance 550: Den Bosch Official Video Report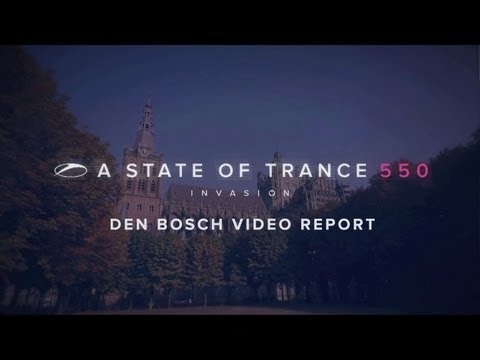 Tags:
A State of Trance
,
A State of Trance 550
,
A State of Trance 550 Day six
,
a state of trance 550 download
,
A State of Trance part five
,
Armin
,
Armin van Buuren
,
ASOT
,
ASOT 550
,
ASOT 550 Brabanthallen
,
asot 550 celebration
,
ASOT 550 Day 6 Den Bosch
,
ASOT 550 Den Bosch
,
asot 550 download
,
asot 550 LIVE
,
ASOT 550 LIVE broadcasts
,
ASOT 550 Netherlands
,
ASOT 550 part 5
,
ASOT 550 transmission
,
asot download
,
di fm
,
free download
,
LIVE
,
LIVE sets
,
mix
,
mp3
,
mp3 download
,
music
,
radio shows
,
state of trance 550
,
tracklist
,
trance
,
trance download
,
Trance Music