ASOT 500 Day 5 – LIVE from Ultra Music Festival in Miami (USA) – Armin Van Buuren and A State of Trance 550 [25-03-2012] at WeLoveaTrance.com plus photo and video report!

Artist: Armin van Buuren, DJ Eco, Marcus Schossow, Jochen Miller, Tritonal, Cosmic Gate, Sander van Doorn, Dash Berlin, Ferry Corsten, Gareth Emery, ATB
Title Of Album: A State of Trance 550 Day 5
Date Of Release: March-25-2012
Genre: Trance
Quality: MP3 / Joint Stereo
Bitrate: 192 kbit/s / 44.1 Khz
Official WebSite: www.arminvanbuuren.com
Introducing:
Today, the entire dance scene revolves around Ultra Music Festival. With a special A State of Trance 550 stage. The final day of the festival will be all about celebrating the love of dance music. No less than 11 DJ's will rock things out at the sold out happening, not only pleasing the Miami trancefamily, but millions of trance lovers from all across the globe through the special live broadcasts!
---
Broadcats at: Digitally Imported radio
Video broadcast!
Warm-up!
01. Bartholomew – Reborn, We Fluctuate and Fade
02. Bas van Essen – Memento [Electronic Elements]
03. Alex Stealthy – Permanent
04. Guy Boratto – Mr. Decay – Robert Babicz Universum Disco Mix
05. Kupon – Zoom In
06. Gregor Tresher – A Thousand Nights
07. Parker & Hanson – Alquimia (Andrew Bayer Remix) [Anjunabeats]
08. Simon & Shaker and D-Formation – Starstuff 2009 (S&S Remix)
09. C-Jay & Sezer Uysa – lElectric Cafe [Plusquam Records]
10. Moonbeam – Only This Moment (Mario Hatchet Remix)
11. Nouveau Yorican – Chiuso (Chocolate Puma Bonus Beats)
18:00 – 19:00 DJ Eco
01. Breakfast – Through The Night (Intro Mix)
02. Paul Oakenfold – Southern Sun
03. Salt Tank – Eugina (Michael Woods Remix)
04. Solarstone feat. Jes Brieden – Like A Waterfall (Eco Remix)
05. Tiësto pres. Allure – The Loves We Lost
06. Scott Bond vs. Solarstone – 3rd Earth
07. Ferry Corsten feat. Shelley Harland – Holding On (Above and Beyond Remix)
08. Eco – A Million Sounds, A Thousand Smiles
09. Ralph Novell – Hurricane
19:00 – 20:00 Marcus Schossow
01. Marcus Schössow – Swedish Night (Intro Mix)
02. Marcus Schössow vs. Axwell, Ivan Gough & Feenixpawl feat. Georgi Kay – Lights Out In My Mind (Jonas Stenberg Mashup)
03. Marcus Schössow – Acid Festival Champagne Bitches
04. Red Carpet & Marcus Schossow – Alright 2011 (Marcus Schössow Remix)
05. Oakenfold feat. Tamra – Sleep (Marcus Schössow Perfecto Mix)
06. Fafaq – Indeed
07. Marcus Schössow feat. Matias Lehtola – Who You Are
08. Marcus Schössow feat. Elleah – Hurry up
09. Marcus Schössow – Never Say Never
10. Mell Tierra – Anthem
11. Marcel Woods – The Bottle (Marcus Schössow Remix)
12. Snatt & Vix – So Far Away (Leon Bolier Remix)
13. Above & Beyond feat. Richard Bedford – Sun & Moon (Marcus Schössow Remix)
20:00 – 21:00 Jochen Miller
01. M-3ox ft. Heidrun – Beating of My Heart (Matisse & Sadko Remix)
02. Jochen Miller – BAMM
03. Sonique vs. Marco V – It Feels so Booty (Marco V Bootleg)
04. Karim Shaker – A Leap Of Faith (David Granha Remix)
05. Jochen Miller & Markus Schulz – Rotunda (ID Remix)
06. Rank 1 & Jochen Miller feat. Sarah Bettens – Wild And Perfect Day (Extended Mix)
07. Markus Schulz pres. Dakota – Gypsy Room (Duderstadt Remix)
08. Jochen Miller – Zodiac
09. Tristan Garner – Punx
10. Jochen Miller – Lost Connection (Jochen Miller Festival 2012 Remake)
11. Marco V – Analogital
12. Antillas feat. Fiora – Damaged (Main Mix)
13. Jochen Miller – ID
14. Dabruck & Klein feat. Stella Attar – Light Coming Out (Falko Niestolik & Steve Wish Festival Mix)
21:00 – 22:00 Tritonal
01. Tritonal feat. Cristina Soto – Piercing Quiet (Super8 & Tab Remix)
02. Rafaël Frost – Channel 4
03. Tritonal feat. Jenry R – Something New (Rafaël Frost Remix)
04. Tritonal & Kaneo – Acuza
05. Above & Beyond feat. Zoë Johnston vs. Treadstone – Good For Galaxia (Tritonal Mashup)
06. Tritonal feat. Jeza – Can't Keep It In (Club Mix)
07. Tritonal feat. Fisher – Slave (Tritonal & Ben Gold Club Dub)
08. Super8 & Tab vs. Tritonal vs. Markus Schulz feat. Dauby – Perfect Awakenings (Tritonal Mashup)
09. Tritonal feat. Cristina Soto – Everafter (Tritonal Club Mix)
10. Andain vs. Yenn – Beautiful Monzen (Tritonal Mashup)
11. Ben Gold & Tritonal – Apex
22:00 – 23:00 Cosmic Gate
01. Porter Robinson – Language
02. Arty, Matisse & Sadko – Trio
03. Cosmic Gate – Crushed
04. Cosmic Gate & Emma Hewitt – Be Your Sound [Emma Hewitt LIVE Performance]
05. Emma Hewitt – Colours (Cosmic Gate Remix) [Emma Hewitt LIVE Performance]
06. Cosmic Gate – The Theme
07. Cosmic Gate & Arnej – Sometimes They Come Back For More (Arnej pres 8 Wonders Mix)
08. Cosmic Gate feat. JES – Flying Blind (TomFall Remix)
09. Cosmic Gate – Fire Wire (Cosmic Gate's Back 2 The Future Remix)
10. Rank 1 & Jochen Miller feat. Sarah Bettens – Wild And Perfect Day (Extended Mix)
11. Cosmic Gate – Exploration Of Space (Cosmic Gate's Back 2 The Future Remix)
23:00 – 00:00 Sander van Doorn
01. Sander van Doorn & Mayaeni – Inside [Mayaeni LIVE performance]
02. Sander Van Doorn – ID
03. Quilinez – Troll
04. Gipsy and the Cat – A Moment (Sander Van Doorn Remix) 05. Jacob van Hage vs. The Temper Trap – Sweet On Stage Disposition (Jacob van Hage Mash Up)
06. Sander Van Doorn – Chasin
07. Avicii – Alcoholic (ID Remix)
08. Moby – Find Myself (Sander Van Doorn Remix)
09. Sander Van Doorn – Drink To Get Drunk
10. George Michael – Papa Was A Rolling Stone (Sander Van Doorn's Short Cut Remix)
11. Electricano – Believe Me
12. Swanky Tunes, Matisse & Sadko – The Legend
13. Lana Del Ray – Video Games (Sander Van Doorn Remix)
14. Sander van Doorn – Slap My Pitch Up
15. Angger Dimas & Bassjackers – RIA
16. Sander van Doorn – Koko
17. Hard Rock Sofa – Quasar
18. Sander Van Doorn – Eagles
19. Ivan Gough & Feenixpawl feat. Georgi Kay – In My Mind (Axwell Mix)
00:00 – 01:00 Dash Berlin
01. Dash Berlin vs. Above & Beyond ft. Richard Bedford – Thing Called Till The Sky
02. Dash Berlin with ATB – DJ Ease My Apollo Road
03: Dash Berlin vs. Diddy ft. Skylar Grey – Coming Home
04. Dash Berlin & Shogun – Callisto
05. Dash Berlin with Cerf, Mitiska & Jaren vs. Shogun – Man On The Skyfire (Dashup)
06. Judge Jules (Marcus Schossow Remix) vs. Deadmau5 vs. Faithless – Raise Your Greater Weapon As One (Dashup)
07. Armin van Buuren ft. Sophie Ellis Bextor vs. Deadmau5 – Not Giving Up On Complicated Love (Dash Berlin 4AM Dashup)
08. Dash Berlin feat. Jonathan Mendelsohn – Better Half Of Me (Club Mix)
09. Dash Berlin ft. Band Of Horses – The Funeral (Dash Berlin Rework)
10. LTN (D-Mad Remix) vs. Sander Kleinenberg – This Is Miami vs. Ordinary People (Dashup)
11. Dash Berlin vs. Labrinth ft. Tinie Tempah – Earthquake On Mars (Dashup)
12. Dash Berlin vs. Coldplay – Ticking Clocks (Dash Berlin's Essential 'Warmplay' Rework)
13. Dash Berlin ft. Emma Hewitt vs. Above & Beyond ft. Richard Bedford – Waiting To Disarm Your Sun & Moon (Dashup)
01:00 – 02:00 Ferry Corsten
01. Ferry Corsten – Come On
02. Ferry Corsten – Bass? Give It To Me
03. Analog Sound Department – F (Original Mix)
04. Ferry Corsten – Check It Out
05. Ferry Corsten – Don't Be Afraid
06. Ferry Corsten feat. Aruna – Live Forever
07. Ferry Corsten feat. Ben Hague – Ain't No Stoppin'
08. Marco V & Jens – Loops & Things (Full On Ferry Remix)
09. William Orbit – Barber's Adagio For Strings (Ferry Corsten Remix)
10. Ferry Corsten feat. Betsie Larkin – Not Coming Down
11. Ferry Corsten & Armin van Buuren – Brute (Armin's Illegal Drum Edit)
02:00 – 03:00 Armin van Buuren
01. Armin van Buuren & Orjan Nilsen – Belter (Intro Edit)
02. Orjan Nilsen – Amsterdam
03. MaRLo – Megalodon
04. Armin van Buuren ft. Ana Criado – Suddenly Summer
05. Heatbeat – Rocker Monster
06. A.R.D.I – Premonition
07. Armin van Buuren pres. Gaia – Stellar
08. W&W – Invasion [ASOT 550 Anthem]
09. Armin van Buuren – Communication (Thomas Heredia 2012 Mix)
10. Laura Jansen – Use Somebody (Armin van Buuren Remix)
11. Armin van Buuren feat. BT – These Silent Hearts VS Indecent Noise-Full Moon Fever (Power Dub)
12. Planet Perfecto Knights – ResuRection (Paul Oakenfold Full On Fluoro Mix)
13. Armin Van Buuren vs. Giuseppe Ottaviani & John O'Callaghan – Burned With Desire Rided On The Wave (AVB MashUP)
03:00 – 04:00 Gareth Emery
01. Gareth Emery – Tokyo
02. Topher Jones – Brohammer
03. Gareth Emery & Ashley Wallbridge – Mansion
04. Gareth Emery feat Christina Novelli – Concrete Angel
05. Porter Robinson feat. Jano – The Seconds
06. Hardwell vs. Zedd – Spaceman Slam The Door (First State Bashup)
07. Tiesto – Maximal Crazy
08. Jack Holiday & Mike Candys – Children 2012 (Original Higher Level Mix)
09. Nirvana – Smells Like Teen Spirit (ID Remix)
10. Swedish House Mafia – Greyhound
11. Tiësto ft. BT – Love Comes Again (Hardwell Rework)
12. Gareth Emery – Arrival vs. Adele vs. Eurythmics – Rolling In Sweet Dreams (Daft Beatles Mashup)
13. Gareth Emery & Ashley Wallbridge – DUI
14. Coldplay vs. Swedish Mafia & Knife Party – Paradise Antidote (First State Bashup)
15. Rafael Frost – Channel 4
16. OceanLab vs. Gareth Emery – On A Metropolis Day (Myon & Shane 54 Mashup)
17. Armin van Buuren pres. Gaia – Tuvan (Gareth Emery Remix)
18. Nenes & Pascal Feliz – Platinum (Ben Gold Remix)
19. Gareth Emery feat. Lucy Saunders – Sanctuary (Giuseppe Ottaviani Remix)
04:00 – 05:00 ATB
01. Sander van Doorn ft. Adrian Lux – Eagles
02. Norin & Rad vs. Audien – Triumph
03. Mike Danis – For You (Juventa Remix)
04. Dash Berlin with ATB vs. Niki and The Dove- DJ Ease My Apollo Road (Dash Berlin Mashup)
05. LTN – Ordinary People (D-Mad Remix)
06. ATB – Killing Me Inside (Josh Gallahan Remix)
07. Dash Berlin with Cerf, Mitiska & Jaren – Man On The Run (Nic Chagall Remix)
08. Boom Jinx & Daniel Kandi – Azzura (Original Mix)
09. ATB featuring Tiff Lacey – Ecstasy (Club Mix)
10. ATB – What About Us
Armin van Buuren (Second SET on Main Stage)
01. Omnia & IRA – The Fusion (Armin van Buuren's Intro Edit)
02. Cosmic Gate feat. Emma Hewitt – Be Your Sound
03. Armin van Buuren vs Sophie Ellis-Bextor – Not Giving Up On Love (Dash Berlin 4AM Mix)
04. The Killers – Mr Brightside (Marco V Treatment)
05. W&W – Impact (MaRLo Remix)
06. Armin van Buuren pres. Gaia – J'ai Envie De Toi
07. Armin Van Buuren & Orjan Nilsen – Belter
08. Ferry Corsten & Armin van Buuren – Brute (Armin's Illegal Drum Edit)
09. Gareth Emery feat. Christina Novelli – Concrete Angel (John O'Callaghan Remix)
10. Dakota vs. Marcel Woods – Advanced Sleepwalkers (Armin Van Buuren Mashup)
11. John O'Callaghan – Stresstest (John Askew Remix)
12. Armin van Buuren vs John O'Callaghan – In & Out of a Raw Deal (Armin van Buuren Mashup)

---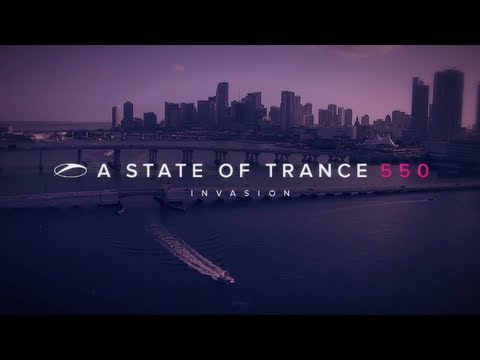 Tags:
A State of Trance 550
,
a state of trance 550 download
,
Armin
,
Armin live set UMF 2012
,
Armin van Buuren
,
Armin van Buuren Miami 2012
,
ASOT
,
ASOT 550
,
asot 550 celebration
,
ASOT 550 day 5
,
ASOT 550 Day five
,
asot 550 download
,
asot 550 LIVE
,
ASOT 550 LIVE broadcasts
,
ASOT 550 Miami
,
ASOT 550 transmission
,
ASOT 550 UMF 2012
,
ASOT 550 USA
,
asot download
,
free download
,
LIVE
,
LIVE sets
,
Miami
,
mix
,
mp3
,
mp3 download
,
music
,
radio shows
,
state of trance 550
,
tracklist
,
trance
,
trance download
,
Trance Music
,
Ultra Music Festival 2012
,
UMF 2012