ASOT 500 Day 3 – LIVE from San Bernardino, CA (USA) Los Angeles Beyond Wonderland – Armin Van Buuren and A State of Trance 550 [17-03-2012] at WeLoveaTrance.com plus photo and video report!

Artist: Armin van Buuren, Fei-Fei, Sied van Riel, John O'Challaghan, Aly & Fila, Arty, Gareth Emery
Title Of Album: A State of Trance 550 Day 4
Date Of Release: March-17-2012
Genre: Trance
Quality: MP3 / Joint Stereo
Bitrate: 192 kbit/s / 44.1 Khz
Official WebSite: www.arminvanbuuren.com
Introducing:
After the ASOT 550 celebrations in London, Belgrade, Moscow and Kiev, A State of Trance 550 strikes down at the Beyond Wonderland festival in Los Angeles, USA with Armin van Buuren and other DJ's!!
---
Broadcats at: Digitally Imported radio
Warm-up!
01. …
10:00 – 11:30pm Fei-Fei!
01. Style of Eye – Devastate
02. Hot Pink Delorian- The Revenge of Sisyphus
03. Borgore – Flex (Document One Remix)
04. Emalkay – Flesh & Bone (The Others Remix)
05. Soap Dodgers – Rachel Went South
06. Dani Dimitri – Revelations (A.Paul Remix)
07. Dismantle – Computation
08. DJ Icey – Push Play
09. Klrgrm – Leveled
10. Habstrakt & Mad – Funk Yo
11. Culprate – Sodden
12. Big Kids – Drums In Your Chest (DJ Wonder Remix)
13. Taiki & Nulight – Coming Up
14. David Guetta, Nicky Romero, Sia – Wild One Two
15. Avicii – Levels (Skrillex Remix)
16. Mind Vortex – Hot Box
17. Nero – Must Be the Feeling (Delta Heavy Remix)
18. Jantsen, Dirt Monkey – Ziggy
19. Tyga – Rack City (Grandtheft Bootleg)
20. Des McMahon – Albino Ass Slap
21. Skrillex – Bangarang
22. Killagraham – Drop It
23. Felguk – Bassive
24. Dream – Go Hard
25. Benga – Smack Your Bitch Up
26. Plastikman – Spastik
27. Laxx – Sharki
28. Fei-Fei – Mosh Pit
29. Fei-Fei – ID
30. Fei-Fei feat. Dom Liberati – Love Drunk (Original Mix – Live)
31. Fei-Fei feat. Molly Jenson – This Is Our Night (Proper Villains Remix)
32. Fei-Fei – Hellion
11:30 – 00:45am Shogun
01. Shogun – Beyond Wonderland (Intro Mix)
02. Emma Hewitt – ID (Shogun Remix)
03. John O'Callaghan feat. Cathy Burton – Perflection (Shogun Remix)
04. Temple One feat. Neev Kennedy – Love The Fear (Tom Fall Remix)
05. Three Drives – Greece 2000 (Markus Schulz Big Room Remix)
06. Above & Beyond – Formula Rossa
07. Above & Beyond feat. Ricahard Bedford – Thing Called Loved (Club Mix)
08. Ferry Corsten pres. System F vs. Cosmic Gate – The Blue Theme (Ferry Corsten Fix)
09. Marc Marberg with Kyau & Albert – Megashira (Ronski Speed Remix)
10. Shogun feat. Melissa Loretta – Skyfire (Original Mix)
11. Planet Perfecto Knights – ResuRection (Paul Oakenfold Full On Fluoro Mix)
12. Dash Berlin feat. Jonathan Mendelsohn – Better Half On Me (Shogun Remix)
13. Gabriel & Dresden feat. Jes pres. Motorcycle – As The Rush Comes (Armin van Buuren Remix)
00:45 – 02:00am Sied van Riel
01. Sied van Riel – African Escape (Original Mix)
02. Lee Foss – Warriors (Original Mix)
03. Analogue Sound Department – F (Original Mix)
04. Dyro & Jacob van Hage – EMP (Original Mix)
05. Sied van Riel – Audio 52 (Original Mix)
06. Sied van Riel & Radion 6 – Radiator (Original Mix)
07. Armin van Buuren feat. Jennifer Rene – Fine Without You (Sied van Riel Remix)
08. ID – ID
09. Ruben de Ronde feat. Aelyn – She's Already Gone (Wezz Devall Remix)
10. W&W – AK-47 (Chris Schweizer Bootleg Mix)
11. W&W – Shotgun (Original Mix)
12. Snatt & Vix feat. Neev Kennedy – At The End Of The Day (Club Mix)
13. Sied van Riel – M.M.E. (Original Mix)
14. 4 Strings – Cheesecake (Original Mix)
15. Sander van Doorn – Grasshopper (Original Mix)
16. ID
17. Delerium feat. Sarah McLachlan – Silence (W&W vs. Jonas Stenberg Rework)
02:00 – 03:15 John O'Callaghan
01. Will Atkinson – Hold Tight [Night Vision Rec.]
02. Simon Patterson vs John O'Callaghan – Taxi For Blueprint Out Of Nowhere ( JOC Noodle )
03. Sneijder vs Neal Scarborough – Your Way (Original Mix)
04. John O'Callaghan & Giuseppe Ottaviani – Ride The Wave
05. Space RockerZ & Tania Zygar – Puzzle Piece (Daniel Heatcliff's Farewell Remix)
06. ID – ID
07. Mauro Picotto – Verdi (Joint Operations Centre 0.30 Rework
08. John O'Callaghan pres. Mannix – Pyramid (Original Mix)
09. Gareth Emery feat. Christina Novelli – Concrete Angel (John O'Callaghan Remix)
10. Activa feat. Will Atkinson – Access (Album Version)
11. Craig Connelly – Robot Wars (Andrew Rayel Stadium Remix) [Garuda]
12. Wippenberg – U R (John O'callaghan Urrr Rework)
13. Joint Operation Centre – Glyph
14. Mark Leanings & John O' Callaghan – Find Your Dropshot (Bryan Kearney Remix ) (JOC Mashup)
15. John O' Callaghan – Stresstest (Armin Van Buuren Edit)
16. John O' Callaghan & Heatbeat – Las Lilas (Original Mix)
03:15 – 04:30 Aly & Fila
01. Mohamed Ragab ft. Sue McLaren – Lost Ur Way (Original Mix)
02. Rory Gallagher ft. Dawn – Never Coming Down (Original Mix)
03. Gareth Emery ft. Christina Novelli – Concrete Angel (Aly&Fila Remix)
04. Planet Perfecto Knights – ResuRection (Paul Oakenfold Full On Fluoro Remix)
05. Aly&Fila – ID
06. Paul van Dyk ft. Austin Leeds – Verano (PvD's Full Fire Mix)
07. Reflekt ft. Delline Bass – Need To Feel Loved (Ally Brown Rework)
08. Fady & Mina – Kepler 22 (Original Mix)
09. Aly&Fila ft. – ID
10. Akira Kayosa & Hugh Tolland – Disconnected
11. Robert Miles – Children (Trance Arts & Colin James Bootleg Mix)
12. Matt Bowdidge – No Room To Breathe (Original Mix)
13. Aly&Fila ft. Jwaydan – Coming Home (Original mix)
14. Above & Beyond feat. Zoe Johnston – Good For Me (Above & Beyond Club Mix)
15. Rapid Eye – Circa Forever (Aly & Fila Remix)
04:30 – 05:45 Arty
01. Arty – Mozart (Arty Big Room Edit)
02. Dirty South & Those Usual Suspects feat. Erik Hecht – Walking Alone (Arty Remix)
03. Arty, Matisse & Sadko – Trio (Original Mix)
04. Arty – ID
05. Above & Beyond feat. Justine Suissa pres. Oceanlab vs. Mat Zo & Arty – Satellite vs. Synapse Dynamics (Mat Zo Mashup)
06. Heatbeat – Rocker Monster (Original Mix)
07. Arty – Around The World (Original Mix)
08. Sander Van Doorn vs. Afrojack & R3hab – Koko Prutata (First State Mashup)
09. Ferry Corsten – Fire (Original Mix)
10. Arty vs. Reflekt feat. Delline Bass – Need To Feel Hope (Above & Beyond Bootleg)
11. Leon Bolier – Me
12. ‎BT and ARTY feat Nadia Ali – ID
13. Alesso & Sebastian Ingrosso vs. Arty & Mat Zo – Calling Rebound (Arty Mashup)
14. Ferry Corsten – Punk (Arty Rock-n-Rolla Remix)
15. Above & Beyond feat. Richard Bedford – Thing Called Love (Club Mix)
16. Arty – Kate (Anjunabeats)
05:45 – 07:00 Gareth Emery
01. Ashley Wallbridge – Zorro
02. Jack Holiday & Mike Candys – Children 2012 (Higher Level Mix)
03. Eric Prydz – Melo (Ashley Wallbridge Remix)
04. Gareth Emery & Benjamin Bates vs. R3hab feat. Mark Frisch – Into The Bottle Song (Gareth Emery Mashup)
05. Hardwell vs. Zedd – Spaceman Slam The Door (First State Bashup)
06. Tiesto – Maximal Crazy
07. Mark Eteson feat. Meredith Call – Together
08. Ashley Wallbridge and Andy Moor – World To Turn (Inner Me Mix)
09. Gareth Emery – Arrival vs. Adele vs. Eurythmics – Rolling In Sweet Dreams (Daft Beatles mashup)
10. Zombie Nation – Kernkraft 400 (Chris Schweizer Bootleg Mix) w/ Matt Cassar – Seven Days And One Week w/ Arnej – They Always Come Back
11. Sander van Doorn – Slap My Pitch Up
12. Gareth Emery & Ashley Wallbridge – D.U.I. (Original Mix)
13. Coldplay vs. Swedish Mafia and Knife Party – Paradise Antidote (First State Bashup)
14. Gareth Emery vs. Motorcycle – As The Exposure Comes (Gareth Emery mashup)
15. John O'Callaghan & Audrey Gallagher – Big Sky
16. Gareth Emery feat Ayumi Hamasaki – Tokyo (Ben Gold Remix)
17. Gareth Emery feat. Lucy Saunders – Sanctuary(Giuseppe Ottaviani Remix
18. Gareth Emery feat. Christina Novelli – Concrete Angel
07:00 – 09:00 Armin van Buuren
01. Armin van Buuren feat. Ana criado – Suddenly Summer (ID Remix)
02. W&W – Shotgun (Original Mix)
03. ID – ID
04. W&W – Invasion (Original Mix) [#ASOT550 Anthem]
05. Omnia & IRA – The Fusion (Original Mix)
06. Gabriel & Dresden vs. Secret Panda Society – No Reservations (KhoMha Remix)
07. Armin van Buuren feat. Jennifer Rene vs. Tomas Heredia & Marcelo Fratini – Fine Without You Montana (Armin van Buuren Mashup)
08. Beat Service – Fortuna (Original Mix)
09. Darren Tate vs. Jono Grant – Let The Light Shine 2010 (Filo & Peri Big Room Revival)
10. Armin van Buuren pres. Gaia – J'ai Envie de To (Original Mix)
11. Abstract Vision & Elite Electronic – Blossom (Original Mix)
12. Cosmic Gate – Fire Wire (Cosmic Gate's Back 2 The Future Remix)
13. Armin van Buuren & Orjan Nilsen – Belter (Original Mix)
14. Orjan Nilsen – Amsterdam (Original Mix)
15. Armin van Buuren feat. Cathy Burton vs. Cosmic Gate – F.A.V. Rain (Armin van Buuren Mashup)
16. Raphie B – Icarus (Original Mix)
17. Sophie Sugar vs. Sunlounger feat. Zara – Lost Together (Armin van Buuren Mashup)
18. Armin van Buuren Feat. Jan Vayne – Serenity (Andrew Rayel 2012 Remix)
19. Laura Jansen – Use Somebody (Armin van Buuren Rework)
20. Will Atkinson – Breathe it (Original Mix)
21. Paul Van Dyk feat. Ummet Ozcan – Dae Yor
22. Ferry Corsten & Armin van Buuren – Brute (Illegal Drum Edit)
23. Armin van Buuren feat. Justine Suissa vs. John O'Callaghan – Burned With Desire vs Ride The Wave (Will Atkinson Remix) (Armin van Buuren Mashup)
24. Dakota Vs Marcel Woods – Advanced Sleepwalkers (Amor E's Remake Mashup)
25. Armin van Buuren – Communication part 3 (Original Mix)
---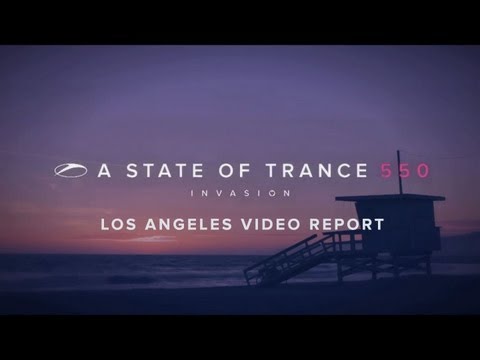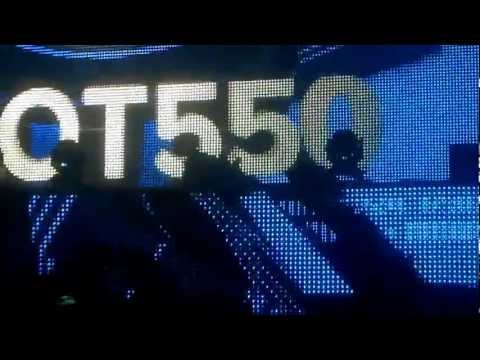 Tags:
A State of Trance 550
,
a state of trance 550 download
,
Armin
,
Armin van Buuren
,
Armin van Buuren ASOT 550 LA
,
ASOT
,
ASOT 550
,
asot 550 celebration
,
ASOT 550 day 4
,
ASOT 550 Day four
,
asot 550 download
,
asot 550 LIVE
,
ASOT 550 LIVE broadcasts
,
ASOT 550 Los Angeles
,
ASOT 550 San Bernardino
,
ASOT 550 transmission
,
ASOT 550 USA
,
asot download
,
free download
,
LIVE
,
LIVE sets
,
mix
,
mp3
,
mp3 download
,
music
,
radio shows
,
state of trance 550
,
tracklist
,
trance
,
trance download
,
Trance Music