ASOT 500 Day 3 – LIVE at IEC in Kiev, Ukraine – Armin Van Buuren and A State of Trance 550 [10-03-2012] at WeLoveaTrance.com plus photo and video report!

Artist: Armin van Buuren, Markus Schulz, tyDi, Omnia, Cosmic Gate, Leon Bolier, Sean Tyas
Title Of Album: A State of Trance 550 Day 3
Date Of Release: March-10-2012
Genre: Trance
Quality: MP3 / Joint Stereo
Bitrate: 192 kbit/s / 44.1 Khz
Official WebSite: www.arminvanbuuren.com
Introducing:
Armin van Buuren and other DJ's will play at an exclusive Ukraine show on March 10st as the Day 3 of his 550th transmission of A State of Trance radio show @ IEC, Kiev. We look forward to a party and hope that you will join the discussion and listening it on our site!! it will be great start of ASOT550 Tour!!
---
Broadcats at: Digitally Imported radio
ASOT 550 Day 3 Kiev (DJ Line-up):
20:00 21:00 Armin live from the ASOT studio
21:00 22:00 Omnia
22:00 23:00 tyDi
23:00 00:15 Leon Bolier
00:15 01:30 Cosmic Gate
01:30 03:30 Armin van Buuren
03:30 04:45 Markus Schulz
04:45 06:00 Sean Tyas
20:00 – 21:00 Warm-Up!
01. Jochem Paap – Dx-Snth
02. Paul Kwitek – Can You
03. Paronator – No Gravity
04. Jimmy Vallance – Stay in touch (Matthew Dekay remix)
05. B.I.G. – A Promise
06. Hazem Beltagui – 222 (Original Mix)
07. Danny LokoCoastal (Original Mix)
08. 16 Bit Lolita's – Calling New York (DAVI Remix)
09. Villa Naranjos – Granadella
10. Dubfunk – Mandala (Patch Park Remix)
21:00 – 22:00 Omnia
01. Ashley Wallbridge – Zorro (Intro Mix)
02. Gareth Emery ft. Christina Novelli – Concrete Angel (Original mix)
03. The Blizzard – Piercing the Fog
04. ID – ID
05. Omnia ft. Melissa Loretta – Halo
06. Dirty South & Those Usual Suspects ft. Eric Hecht – Walking Alone (Arty Remix)
07. Ivan Gough ft. Feenixpawl vs. Marcus Schossow – Lights Out In My Mind (Omnia Mashup)
08. Omnia & IRA – The Fusion
09. Omnia ft. Cathy Burton – Hearts Connected
10. Gareth Emery – Tokyo
11. Sander van Doorn – Slap My Pitch Up
12. Chemical Brothers – Believe
13. Hard Rock Sofa – Quasar
22:00 – 23:00 tyDi
01. Emma Hewitt – Re-Wind (tyDi Remix)
02. tyDi ft. DJ Rap – Talking To Myself (Maison & Dragen Remix)
03. Heatbeat – Rocker Monster
04. The Attic ft. Oh Laura – Release me (Pulser remix)
05. tyDi – The Camera Doesn't Lie But You Do
06. Allure ft. JES – Show Me The Way (tyDi Remix)
07. tyDi feat Tenishia and Jennifer Rene – Greater Heights
08. Heatbeat – Chinpokemon
09. tyDi ft. Sarah Howells – Acting Crazy (Tomas Heredia At Sunrise Remix)
10. tyDi – Half Light (Brad & Victor H Remix)
11. tyDi ft. Protoculture & Meighan Nealon – Criminal
12. Richard Durand, TyDi – Loose Unit
23:00 – 00:15 Leon Bolier
01. Intro ID
02. Arty & Mat Zo – Rebound
03. ID – ID
04. Leon Bolier – You
05. ID – ID
06. Leon Bolier & Cliff Coenraad – Belmonts Revenge
07. Marcel Woods – The Bottle (Marcus Schossow remix)
08. Jacob van Hage – Convoi
09. Leon Bolier – Me
10. The Killers – Spaceman (Sander van Doorn Alternative Remix)
11. Leon Bolier vs. Samuel L. Jackson – Vengeance Vengeance (Pulp Fiction bootleg)
12. Leon Bolier – Cape Town
13. Aly & Fila – 200 (Ummet Ozcan remix)
14. Leon Bolier vs. Kamaya Painters – Endless Ocean Wave (Leon Bolier Mashup)
15. Heatbeat – Arganda
00:15 – 01:30 Cosmic Gate
01. M83 – Midnight City (Eric Prydz Private Remix)
02. Mat Zo & Arty vs. Justice – We Are Mozart's Friends (SHato & Paul Rockseek Mashup)
03. Mat Zo – Bipolar
04. Cosmic Gate – Crushed
05. Cosmic Gate & Emma Hewitt – Be Your Sound
06. Cosmic Gate – The Theme
07. Pryda – Melo (Ashley Wallbridge's Inner me Remix)
08. Arty, Matisse & Sadko – Trio
09. Emma Hewitt – Colours (Cosmic Gate Remix)
10. Rank 1 & Jochen Miller ft. Sarah Bettens – Wild And Perfect Day (Cosmic Gate remix)
11. Cosmic Gate with JES – Flying Blind
12. Cosmic Gate – Fire Wire (Cosmic Gate's Back 2 The Future Remix)
13. Cosmic Gate – Exploration of Space (Cosmic Gate Back 2 The Future Mix)
01:30 – 03:30 Armin van Buuren
01. Andrew Rayel vs. Shogun – 550 Skyfire's (Armin van Buuren Mashup)
02. Omnia & IRA – The Fusion
03. Dennis Sheperd & Talla 2XLC – Two Worlds
04. Wezz Devall – Kill The Year
05. Orjan Nilsen – Amsterdam
06. Tritonal feat. Fisher – Slave (Tritonal & Ben Gold Dub)
07. W&W – Invasion (Club Mix)
08. Orjan Nilsen – Between The Rays
09. ID
10. Gaia – Stellar
11. Abstract Vision & Elite Electronic – Kinetic
12. Gaia – J'ai Envie De Toi
13. Andy Moor feat. Sue McLaren – Fight The Fire (Stoneface & Terminal Remix)
14. W&W – Impact (MarLo Remix)
15. Cerf, Mitiska & Jaren with Rank 1 – Witness (Thomas Heredia Remix)
16. Jorn van Deynhoven – Spotlight
17. Sebastian Brandt – Ashes w/ Cathy Burton – Reach Out For Me (Acapella) (Armin van Buuren Mashup)
18. Ferry Corsten & Armin van Buuren – Brute (Illegal Drum Edit)
19. Gareth Emery feat. Christina Novelli – Concrete Angel (John O'Callaghan Remix)
20. Armin van Buuren & Orjan Nilsen – Belter
21. MarLo – Megalodon
22. Indecent Noise feat. Ridgewalkers – Full Moon Fever (Power Dub)
23. Armin van Buuren feat, Jan Vayne – Serenity
24. Armin van Buuren feat. Christian Burns – This Light Between Us (AvB's Great Strings Mix)
03:30 – 04:45 Markus Schulz
01. Markus Schulz – Digital Madness (Rising Intro Mix)
02. Markus Schulz & Dennis Sheperd – Go! [World Premiere]
03. Jens – Loops & Tings (ID Remix)
04. Beat Service – Fortuna
05. Susana – Home (Remix)
06. KhoMha – Artemis
07. BasilOGlue – Doublespeak Effects (Markus Schulz Big Room Reconstruction)
08. Rex Mundi aka boyhagemann – Shocking Blue
09. 4 Strings – Cheesecake
10. BT vs. Sasha – Remember Magnetic North (Coldharbour 2012 Big Room Reconstruction [World Premiere]
11. Elevation vs. Grube & Hovsepian – City of Angels (Markus Schulz Big Room Reconstruction)
12. John O'Callaghan ft. Audrey Gallagher – Big Sky (Markus Schulz A/X Remix)
13. Markus Schulz & Jochen Miller – Rotunda
14. Omnia & Ira – The Fusion (Eximinds Remix)
15. Markus Schulz pres. Dakota – Saints (Beat Service Remix)
16. Rank 1 – Breathing (Markus Schulz Coldharbour Remix)
04:45 – 06:00 Sean Tyas
01. Horny Sanchez – Level
02. Betsie Larkin & Guiseppe Ottaviani – Toys
03. Sean Tyas pres Syat Naes – NYPD
04. Sean Tyas & Giuseppe Ottaviani – Arcobaleno
05. Funkagenda vs. Fatboy Slim – What The Fuck (Sean Tyas Botox Injection)
06. Depeche Mode – Personal Jesus 2011 (Eric Prydz Remix) (Sean Tyas Edit)
07. Sean Tyas & Bjorn Akesson – Zahi
08. Sean Tyas feat. David Berkeley – Take My Hand
09. Sean Tyas pres. Logistic – One More Night Out
10. Duderstadt – Muhanjala (Sean Tyas Remix)
11. Sean Tyas – Tingle
12. Paul Webster – Time (Sean Tyas Dub Mix)
---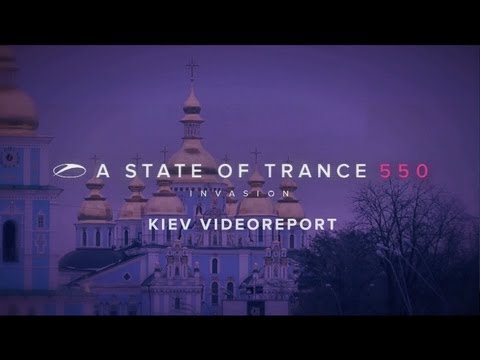 Tags:
A State of Trance 550
,
a state of trance 550 download
,
Armin
,
Armin van Buuren
,
Armin van Buuren ASOT 550 Kiev
,
ASOT
,
ASOT 550
,
asot 550 celebration
,
ASOT 550 day 3
,
ASOT 550 Day three
,
asot 550 download
,
ASOT 550 Kiev IEC
,
asot 550 LIVE
,
ASOT 550 LIVE broadcasts
,
ASOT 550 transmission
,
ASOT 550 Ukraine
,
asot download
,
Cosmic Gate
,
free download
,
Leon Bolier
,
LIVE
,
LIVE sets
,
Markus Schulz
,
mix
,
mp3
,
mp3 download
,
music
,
Omnia
,
radio shows
,
Sean Tyas
,
state of trance 550
,
tracklist
,
trance
,
trance download
,
Trance Music
,
tyDi