Free download: Armin Van Buuren – The Music Videos 1997-2009 Collection
Artist: Armin van Buuren
Title Of Album: The Music Videos 1997-2009
Style: Trance
Date: 30-11-2009
Video: MPEG 720×576 25.00fps 6 500 Kbps
Audio: Dolby AC3 48000Hz 5ch 448Kbps
Total Size: 3.26 GB
Official WebSite: www.arminvanbuuren.com
Buy Armin Albums: Legal High Quality Mp3 Albums
Introduction:
In March 2009, a music video Armin van Buuren with Sharon den Adel – «In & Out Of Love» won the award for best music video for the International Dance Music Awards in Miami. And it was a big success in a rather impressive career Armin. Particularly significant was the number of views of this track on YouTube. Viewed more than 33 million times, «In & Out Of Love» was the most views your video in YouTube history of the Dutch in all categories.
But the rest of clips from the DJ number one list no less popular than this hit. For almost 15 years of musical activity and the ever-growing passion for music, which Armin suffered since childhood, he has created a thorough discography. «Blue Fear», «Shivers», «Yet Another Day», «Serenity», «Sail», «Never Say Never» – and this is only a few examples.
Every fan of Armin van Buuren, who wants to have a complete collection of his videos, can not do without «Armin van Buuren – The Music Videos», which includes absolutely all the major music videos, as well as several bonus features. This is some clips shot at the classic songs of Armin, who bring a fresh look at the always topical tracks. The structure of this beautifully packaged gift set also includes a cd with all the tracks, which were filmed clips. Certainly, this release will be a wonderful gift for the New Year, Christmas and any other memorable occasions.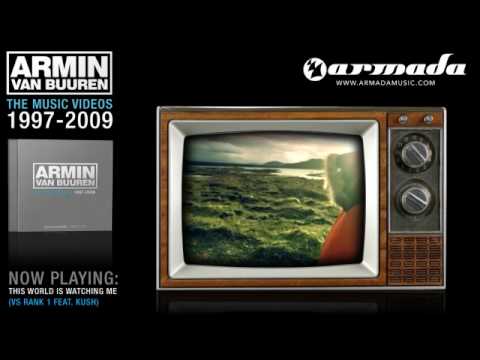 Videolist:
01. Never Say Never (feat. Jacqueline Govaert)
02. Fine Without You (Feat. Jennifer Rene)
03. Unforgivable (Feat. Jaren)
04. In And Out Of Love (Feat. Sharon Den Adel)
05. Going Wrong (With Dj Shah Feat. Chris Jones)
06. The Sound Of Goodbye (Feat. Elles De Graaf)
07. This World Is Watching Me (Vs Rank 1 Feat. Kush)
08. Sail
09. Love You More (Feat. Racoon)
10. Serenity (Feat. Jan Vayne)
11. Shivers (Feat. Susana)
12. Burned With Desire (Feat. Justine Suissa)
13. Yet Another Day (Feat. Ray Wilson)
14. Communication
15. Blue Fear
Bonus Tracks:
16. Gaia – Tuvan
17. Communication (Extended Version)
Links for download "The Music Videos 1997-2009″:
Letitbit.net: download
Tags:
Armin
,
Armin van Buuren
,
Armin Van Buuren music video
,
Armin Video clips
,
free download
,
LIVE
,
mix
,
music
,
Music Videos
,
sets
,
The Music Videos
,
The Music Videos 1997-2009
,
tracklist
,
trance
,
trance download
,
Trance Music
,
Trance video