ASOT 500 DAY 4 LIVE from Brabanthallen in Den Bosch, NL – Armin Van Buuren and A State of Trance 500 [09-04-2011] at WeLoveaTrance.com
Artist: Armin van Buuren, Above & Beyond, Gareth Emery, Paul Oakenfold, Markus Schulz, Ummet Ozcan, W&W and many more!!
Title Of Album: A State of Trance 500 Day 5 Den Bosch (Netherlands)
Date Of Release: April-09-2011
Genre: Trance
Quality: MP3 / Joint Stereo
Bitrate: 192 kbit/s / 44.1 Khz
Official WebSite: www.arminvanbuuren.com
Buy Armin Albums: Legal High Quality Mp3 Albums
Introducing:
A State of Trance 500 welcomes you all to celebrate the 10th birthday of the show with 10 hours of nothing but quality trance and more than 40 DJ's playing in 5 different areas LIVE from Brabanthallen in Dutch city Den Bosch will be put to good use for what is going to be the largest trance event worldwide! If you can't be there to witness this highlight, Armin van Buuren invites you to create your own party at home, with friends or wherever you're tuning in to the show. From 20.00 (CET) on, the A State of Blue and A State of Green area will be live broadcasted via astateoftrance.com! The full LIVE broadcast, including the recorded sets from the other areas will be broadcast later, on the A State of Sundays show on SiriusXM.
---
Radio Broadcats at: http://www.astateoftrance.com/
LIVE video broadcast on www.tmf.nl, from 20.00-07.00 (cet)!
ASOT 500 DAY 4 – Den Bosch (DJ Line-up):
A State of Blue

A State of Green

21:00-22:00 Mat Zo
22:00-23:00 Arty
23:00-00:30 Markus Schulz
00:30-02:00 Above & Beyond
02:00-04:00 Armin van Buuren
04:00-05:30 Gareth Emery
05:30-07:00 W&W
21:00-22:00 Ashley Wallbridge
22:00-23:00 Arnej
23:00-00:00 Andy Moor
00:00-01:30 Paul Oakenfold
01:30-02:45 Cosmic Gate
02:45-04:00 Aly&Fila
04:00-05:00 John O'Callaghan
05:00-06:00 Roger Shah
06:00-07:00 Sean Tyas
A State of Yellow

A State of Orange

A State of Red

22:00-23:00 DJ Eco
23:00-00:00 Alex M.O.R.P.H.
00:00-01:00 Menno de Jong
01:00-02:00 Rank 1
02:00-03:00 Sied van Riel
03:00-04:00 Myon & Shane54
04:00-05:00 Giuseppe Ottaviani
05:00-06:00 Daniel Kandi
22:00-23:00 Ummet Ozcan
23:00-00:00 Tenishia
00:00-01:00 Orjan Nilsen
01:00-02:00 Max Graham
02:00-03:00 Ben Gold
03:00-04:00 Signum
04:00-05:00 Robert Nickson
05:00-06:00 Claudia Cazacu
21:00-23:00 SEAT's NEXT DJ
23:00-00:00 Estiva
00:00-01:00 Bart Claessen
01:00-02:00 Jon O'Bir
02:00-03:00 Sophie Sugar
03:00-04:00 First State
04:00-05:00 Marc Simz
05:00-06:00 Rafaël Frost
Tracklist:
A State of Blue
Mat Zo:
01. ID – ID
02. Andy Moor – Halcyon with ID
03. Mat Zo – Superman
04. Lange pres. LNG – Harmony Will Kick You In The Ass
05. Lange feat. Emma Hewitt – Live Forever (Mat Zo Remix)
06. Kyau & Albert – Be There 4 You (Mat Zo Remix)
07. Wippenberg – Phoenix (Original Mix)
08. Ben Gold – Profile (Mat Zo Remix)
09. Mat Zo – Back In Time (Original Mix)
10. Tritonal feat. Cristina Soto – Lifted (Mat Zo Remix)
11. Arty & Mat Zo – Rebound (Original Mix)
Download:
Hotfile.com: download
Filesonic.com: download
Arty:
01. Paul van Dyk feat. Sue McLaren – We Come Together (Arty Remix)
02. ID – ID
03. D-Mad vs. Above & Beyond Feat. Richard Bedford – She Gave Me Sun & Moon (Arty Mashup)
04. ID – ID
05. Arty – Zara (Original Mix)
06. Mat Zo & Arty vs. OceanLab – Satellite Dynamics (Mat Zo Mashup)
07. Arty & Mat Zo – Rebound (Original Mix)
08. Cosmic Gate – Back To Earth (Arty Remix)
09. Ferry Corsten – Punk (Arty's Rock-N-Rolla Mix)
10. Sander van Doorn – Daddyrock (Arty Remix)
11. Arty vs. Reflekt feat. Delline Bass – Hope vs. Need To Feel Loved (Above & Beyond Mashup)
12. Tilt – The World Doesn't Know (Arty Remix)
13. ID – ID
Download:
Hotfile.com: download
Filesonic.com: download
Markus Schulz:
01. Wippenberg – U R (Markus Schulz Big Room Intro Mix)
02. ID (Track 17 from ASOT 500 Buenos Aires Set)
03. Erick Strong – Orchids (Original Mix)
04. Tiesto – Lethal Industry (ID Remix)
05. ID – ID
06. Markus Schulz – 65.4hz (Mr. Pit Remix)
07. Beat Service – Outsider (Original Mix)
08. Markus Schulz pres. Dakota – Sleepwalkers (Original Mix)
09. Cosmic Gate – Fire Wire (Cosmic Gate's Back 2 The Future Remix / Markus Schulz Big Room Reconstruction)
10. Aerofoil – Caress 2 Impress (Markus Schulz Big Room Reconstruction)
11. Klauss Goulart – Turbulence (Original Mix)
12. Markus Schulz & Justine Juissa vs.Tomcraft & Jerome Isma-Ae – Perception in the Redlight District (Markus Schulz Mashup)
13. Markus Schulz pres. Dakota – Sinners (Original Mix)
14. Rex Mundi – Interstate of Lightning
15. Koen Groneveld – Slides
16. Artento Divini pres. DTC vs. Delerium – Lift Off Silence (Markus Schulz Mashup)
17. Rex Mundi – Opera Of Northern Ocean (Phynn Remix / Markus Schulz Big Room Reconstruction)
18. Markus Schulz & Jochen Miller – Rotunda (Original Mix)
19. Markus Schulz – The New World (Markus Schulz ASOT 500 Big Room Reconstruction)
20. Rank 1 – Breathing (Markus Schulz Coldharbour Remix)
21. Markus Schulz Feat Jennifer Rene – Not The Same (Carlo Resoort Remix)
Download:
Hotfile.com: download
Filesonic.com: download
Above & Beyond:
01. Above & Beyond – Best End of the Night – from "Group Therapy" Album
02. Andain – Everything From Me (Promises) (Myon & Shane 54 Demo Remix)
03. ID – ID
04. Above & Beyond feat. Richard Bedford – Thing Called Love (ID Remix)
05. Above & Beyond – ID (Track #6 Above & Beyond – Trance Arround The World 350)
06. Ad Brown feat. Kerry Leva – Memorial (You Were Loved) (Maor Levi Club Mix)
07. Above & Beyond Feat. Richard Bedford – Sun & Moon (Club Mix)
08. Jochen Miller – U & Eye (Extended Mix)
09. ID – ID
10. Ferry Corsten – Punk (Arty's Rock-N-Rolla Mix)
11. Above & Beyond & Gareth Emery Pres. OceanLab – On a Good Day (Metropolis) (Extended Mix)
12. ID – ID
13. Above & Beyond – Can't Sleep (Super8 & Tab Remix)
14. Super8 & Tab feat. Julie Thompson – My Enemy (Club Mix)
15. Above & Beyond – Home (Above & Beyond Club Mix)
16. Above & Beyond – Sun In Your Eyes
Download:
Hotfile.com: download
Filesonic.com: download
Armin Van Buuren:
01. ID (Intro Mix)
02. W&W – AK47 (Original Mix)
03. Ashley Wallbridge – ID
04. Sander Van Doorn Feat Carol Lee – Love Is Darkness (Ummet Ozcan Remix)
05. Gaia – Tuvan (Original Mix)
06. Orjan Nilsen – Between The Rays (Original Mix)
07. Sied van Riel – MME (MarLo Remix)
08. Daniel Kandi pres. Timmus – Symphonica
09. The Thrillseekers – Song For Sendai (Original Mix)
10. ID – ID
11. Bjorn Akesson – Painting Pyramids (Nhato Remix)
12. Gaia – Status Excessu D [Official #ASOT500 Anthem]
13. Armin Van Buuren – Orbion (Max Graham & Protoculture Remix)
14. Shogun – Skyfire (Original Mix)
15. Simon Patterson – Latika (Original Mix)
16. Armin Van Buuren – Coming Home (Extended Version) w/ Laura Jansen – Use Somebody (Armin van Buuren Rework)
17. Darren Tate vs Jono Grant – Let The Light Shine In 2010 (Filo & Peri Big Room Revival)
18. Matt Bukovski – Delight (Arctic Moon Remix)
19. M6 & Willem van Hanegem – Inferno
20. Kernkraft – Zombie Nation (Chris Scheizer REmix)
21. Push – Strange World (Original Mix)
22. Armin van Buuren – Serenity
23. Cygnus X – Orange Theme (Moonman's Orange Juice Remix)
Download:
Hotfile.com: download
Filesonic.com: download
Gareth Emery:
01. Steve Angello & Faithless – Knas Insomnia (East & Young Mashup)
02. Gareth Emery Feat. Brute Force – Arrival (Ashley Wallbridge Remix)
03. Ferry Corsten – Feel It (Original Mix)
04. ID – ID
05. Gareth Emery Feat. Mark Frisch – Into The Light (Id Remix)
06. Max Graham Feat. Neev Kennedy – So Caught Up (Original Mix)
07. Tritonal & Sibicky – Suzu (Original Mix)
08. Zombie Nation – Kernkraft 400 (Chris Kaeser Bootleg)
09. John O'callaghan & Betsie Larkin – Save This Moment (Gareth Emery Remix)
10. ID – ID
11. ID – ID
12. Gareth Emery vs. Motorcycle – As The Exposure Comes (Gareth Emery Mashup)
13. Gareth Emery Feat. Mark Frisch – Into The Light (Id Remix)
14. Gareth Emery Feat. Lucy Saunders – Fight The Sunrise (Daniel Kandi Remix)
15. Dustin Zahn vs. Marc Simz – Forbidden Stranger (Gareth Emery Edit)
16. Lange Vs Gareth Emery – Another You Another Me (Original Mix)
Download:
Hotfile.com: download
Filesonic.com: download
W&W:
01. W&W – AK-47 (Intro)
02. Marcel Woods – Champagne Dreams (W&W Remix)
03. Ferry Corsten – Feel It
04. ID – ID
05. W&W – Arena (Ben Gold Remix)
06. W&W – Impact (Daniel Wanrooy Remix)
07. W&W – Mainstage
08. ID – ID
09. Ummet Ozcan – Reboot
10. W&W – Mustang (Wezz Devall Remix)
11. W&W – ID
12. ID – ID
13. W&W – Alpha
14. ID – ID
15. ID – ID
16. ID – ID
17. ID – ID
18. ID – ID
19. W&W vs. Ferry Corsten – Every D.N.A Goes (W&W Mashup)
20. Armin van Buuren feat. BT – These Silent Hearts (W&W Remix)
21. ID – ID
22. Aly & Fila feat. Denise Rivera – My Mind Is With You (W&W Remix)
Download:
Hotfile.com: download
Filesonic.com: download
---
A State of Green
Ashley Wallbridge:
01. Gareth Emery feat. Brute Force – Arrival (Ashley Wallbridge Intro Remix)
02. Cirez D – Full Stop
03. Ashley Wallbridge – Smoke
04. ID – ID
05. ID – ID
06. Gaia – Aisha (Ashley Wallbridge Remix)
07. ID – ID
08. Norin & Rad vs. Recurve – The Gift (Original Mix)
09. Ashley Wallbridge – Liquid (Original Mix)
10. Ashley Wallbridge – Moonlight Sonata (Skytech Remix)
11. Randy Katana – In Silence (Setrise Remix)
12. Zombie Nation – Kernkraft 400 (Chris Kaeser Bootleg)
Download:
Hotfile.com: download
Filesonic.com: download
Arnej:
01. Ernesto vs. Bastian – The Darkside Of The Moon (Arnej Remix)
02. Da Hool – Meet Her At The Love Parade (Arnej Bootleg)
03. Arnej – Through The Darkness (Original Mix)
04. W&W – AK47 (Original Mix / Arnej Edit)
05. Leon Bolier – Capetown (Original Mix)
06. Arty & Mat Zo – Rebound (Original Mix)
07. Lange pres. LNG – Harmony Will Kick You In The Ass (Original Mix)
08. Dash Berlin – Till The Sky Falls Down (Arnej ReMix)
09. Arnej pres. 8 Wonders – ID
10. Rank 1 – Airwave ( 8 Wonders Remix)
Download:
Hotfile.com: download
Filesonic.com: download
Andy Moor:
01. Masoud feat. Hannah Ray – Here We Go (Intro Mix)
02. Will Holland feat. Jeza – Start Again (Mike Shiver's Garden State Dub)
03. ID – ID
04. ID – ID
05. Vangelis – Rachel's Song (Andy Moor Remix)
06. ID – ID
07. Markus Schulz feat. Andy Moor – Daydream (Remix)
08. Ferry Corsten – Punk (Arty Rock-N-Rolla Remix)
09. Tritonal feat. Meredith Call – Broken Down (Ronski Speed Remix)
10. Gareth Emery – Citadel (Super8 & Tab Remix)
11. ID – ID
12. Above & Beyond vs. Andy Moor – Air For Life (ID Remix)
13. Zombie Nation – Kernkraft 400 (Chris Kaeser Bootleg)
Download:
Hotfile.com: download
Filesonic.com: download
Paul Oakenfold:
01. Paul Oakenfold – Tokyo
02. ID – ID
03. ID – ID
04. – - STREAM IS DOWN – -
…
06. DJ's United – Remember Love (ID Remix)
07. ID – ID
08. ID – ID
09. Anton Firtich pres. AF Project – Something Wrong (Original Mix)
10. PPK – Resurrection (ID Remix)
11. ID – ID
12. ID – ID
13. ID – ID
14. Beat Service feat. Emma Lock – Cut and Run (Original Mix)
15. ID – ID
16. ID – ID
17. ID – ID
Download:
Hotfile.com: download
Filesonic.com: download
Cosmic Gate:
01.
- – STREAM IS DOWN – -
…
05. Ferry Corsten – Punk (Cosmic Gate Essential Rework)
06. Cosmic Gate – Back To Earth (Jochen Miller Remix)
07. Cosmic Gate feat. Jan Johnston – Raging (Alexander Popov Dub Mix)
08. Cosmic Gate – Fire Wire (Cosmic Gate's Back 2 The Future Remix)
09. Store N'Forward vs. Gabriel & Dresden feat. Molly Bancroft – Donut Tracking Treasure Down (Store N'Forward Mashup)
10. Ferry Corsten – Feel It (Original Mix)
11. Markus Schulz feat. Sir Adrian – Away (Cosmic Gate Remix)
12. Cosmic Gate – Exploration Of Space (Back 2 The Future Remix)
13. ID – ID
14. Veracocha – Carte Blanche (Cosmic Gate Remix)
Download:
Hotfile.com: download
Filesonic.com: download
Aly&Fila:
01. Intro ID
02. Aly & Fila – Perfect Red (ID Remix)
03. Aly & Fila – Rosaries (ID Remix)
04. Aly & Fila feat. Sue McLaren – Still (ID Remix)
05. Aly & Fila – Sandgroper (ID Remix)
06. ID – ID
07. Aly & Fila – Rising Sun (ID remix)
08. ID
09. ID
10. ID / Psy
11. Fady & Mina – Over Drive (Original Mix)
12. Arksun – Arisen (Fila Bangin bootleg mix)
13. Sied van Riel – Stealing Time (Aly & Fila Remix)
14. Paul van Dyk – Tell Me Why (John Askew Remix)
Download:
Hotfile.com: download
Filesonic.com: download
John O'Callaghan:
01. ID – ID
02. John Askew – Torture Chamber (Original Mix)
03. Mark Leanings – Dropshot (Original Mix)
04. ID – ID
05. John O'Callaghan – Raw Deal (Original Mix)
06. ID – ID
07. John O'Callaghan & Betsie Larkin – Save This Moment (Gareth Emery Remix)
08. Klauss Goulart – Turbulence (Original Mix)
09. John Dopping vs. Bryan Kearney vs. The Prodigy vs. DJ Tiësto – Smack My Lethal Cognition (J.O.C. Noodle)
10. Prodigy – Smack My Bitch Up vs. Artento Divini – Who's Next (Artento Divini Mashup)
11. John O'Callaghan & Giuseppe Ottaviani – Ride the Wave
12. ID – ID
13. John O'Callaghan feat. Sarah Howells vs. Threshold vs. Jamie 14.Walker – Sector V Yourself a Mind Game (J.O.C. Noodle)
Download:
Hotfile.com: download
Filesonic.com: download
Roger Shah:
01. Roger Shah – ID
02. Roger Shah – ID
03. Roger Shah feat. Selma Ross – Porque
04. Empire Of The Sun – We Are The People (Roger Shah Pumpin' Island Rework)
05. Roger Shah – ID
06. Roger Shah feat. Inger Hansen – Dance With Me
06. Kosheen – Hide You
07. Roger Shah – ID
08. Roger Shah – ID
09. Roger Shah pres. Sunlounger feat. Zara Taylor – Lost
10. Roger Shah – Save It All Today (Progressive Dub)
11. Mory Kante & Loverush UK – Yeke Yeke 2011
12. ID – ID
13. Roger Shah feat. Moya Brennan – Morning Star
14. Roger Shah feat. Sian Evans – In The light
15. Roger Shah feat. Adrina Thorpe – Island
16. Roger Shah – ID
Download:
Hotfile.com: download
Filesonic.com: download
Sean Tyas:
01. Sean Tyas – Banshee (Sean Tyas Intro Edit)
02. Sean Tyas feat. ID – Believe
03. Tiesto – Suburban Train (Sean Tyas Dirty Remix)
04. New Order – Blue Monday (ID Remix)
05. Trick Daddy feat. Lil John – Let's Go (ID Remix)
06. Sean Tyas – ID
07. ID – ID
08. Breaking Benjamin – The Diary Of Jane (Sean Tyas Rework)
09. Fire & Ice – Souvenir De Chine (Sean Tyas Rework)
10. ID – ID
11. Paul Webster feat Amanda – Time (Sean Tyas Dub Mix)
Download:
Hotfile.com: download
Filesonic.com: download
ASOT 500 Day 4 Den Bosch [Video Report]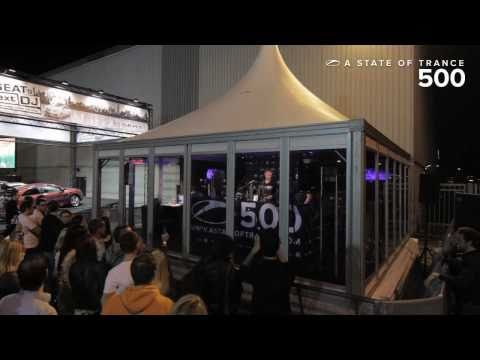 Tags:
A State of Trance
,
a state of trance 500
,
A State of Trance 500 Day four
,
a state of trance 500 download
,
Armin
,
Armin van Buuren
,
ASOT
,
asot 500
,
ASOT 500 Brabanthallen
,
asot 500 celebration
,
ASOT 500 Day 4 Den Bosch
,
ASOT 500 Den Bosch
,
asot 500 download
,
asot 500 LIVE
,
ASOT 500 LIVE broadcasts
,
ASOT 500 Netherlands
,
ASOT 500 transmission
,
asot download
,
di fm
,
free download
,
LIVE
,
LIVE sets
,
mix
,
mp3
,
mp3 download
,
music
,
radio shows
,
state of trance 500
,
tracklist
,
trance
,
trance download
,
Trance Music