Put your hands up and make some noise!!! Armin van Buuren No. 1 in the list of the best Djs by the version of DJ MAG Top 100 DJs in 2010! Congratulations Armin and all fans!
For the 4th year running, Armin van Buuren is the number 1 DJ, and thus prolongs his title as 'Most popular DJ in the world'! As the first DJ in the history of the DJ Mag, the Dutch DJ is now the number 1 DJ for 4 years in a row.
Armin has had a great year so far, not only releasing his A State of Trance 2010 compilation, but also reaching the milestone of his fourth artist album, 'Mirage'. Fans best be prepared for the Armin Only 2010 – Mirage worldtour, with shows in at least 15 cities across 5 different continents and the kick off in the sold-out Jaarbeurs venue in Utrecht on November 13th! Armin would love to thank you all for the continuous support and for casting your vote in the DJ Mag.
Armin:" What music does to people has always been a passion for me. It's there to comfort you when you're sad, or to make you scream when you're happy. And that fact grew to a passion. It brings me to do what I do today. Last Wednesday in London, I received the award for most popular global DJ for the fourth time in a row from DJ Magazine. And it makes me happy. Very, very happy. To get so much back from the crowd by simply doing something I love is one of the greatest gifts in life. I'm the happiest man on earth, not only because I won a wonderful award, but because I can share my passion. With you. So once again… thank you, thank you, thank you, thank you…"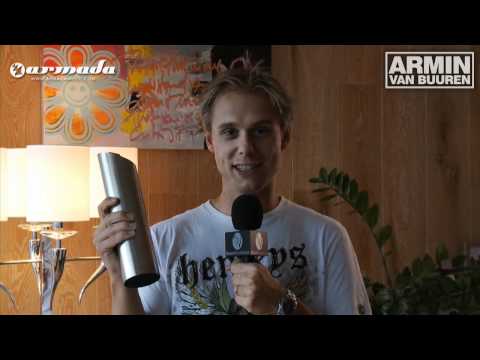 01.

Armin van Buuren
02 David Guetta (up 1)
03 Tiesto (down 1)
04 Deadmau5 (up 2)
05 Above & Beyond (down 1)
06 Paul van Dyk (down 1)
07 Gareth Emery (up 2)
08 Markus Schulz (non-mover)
09 Ferry Corsten (down 2)
10 Axwell (up 4)
11 ATB (non-mover)
12 Sander van Doorn (down 2)
13 Infected Mushroom (down 1)
14 Steve Angello (up 6)
15 Dash Berlin (new entry)
16 Sebastian Ingrosso (up 9)
17 Laidback Luke (up 10)
18 Judge Jules (up 26)
19 Afrojack (new entry)
20 Aly & Fila (up 2)
View Full DJs list in continue…
21 Fedde Le Grand (up 8.)
22 Carl Cox (down 4)
23 Swedish House Mafia (new entry)
24 Cosmic Gate (down 5)
25 Bobina (down 10)
26 Benny Benassi (non-mover)
27 Sasha (donw 14)
28 Simon Patterson (up 14)
29 John Digweed (down 12 )
30 Eric Prydz (up 4)
31 Richie Hawtin (down 3)
32 Andy Moor (down 17)
33 John O'Callaghan (down 9)
34 Roger Shah (down 13)
35 Kaskade (up 16)
36 Headhunterz (new entry)
37 Chuckie (up 25)
38 Bob Sinclar (down 3)
39 Avicii (new entry)
40 Kyau & Albert (down 3)
41 Feel (down 11)
42 Moonbeam ( up34)
43 Joachim Garraud (down 7)
44 Daft Punk (down 11)
45 Lange (down 14)
46 Sean Tyas (down 1)
47 Eddie Halliwell (down 6)
48 Erick Morillo (up 5)
49 James Zabiela (down 11)
50 Umek (down 11)
51 Paul Oakenfold (down 28)
52 Matt Darey (up 2)
53 Mark Knight (up 8.)
54 Richard Durand (down 5)
55 Martin Solveig (down 8.)
56 tyDi (down 4)
57 Hernan Cattaneo (down 25)
58 Sven Väth (down 10)
59 Astrix (down 4)
60 Super8 & Tab (up 22)
61 Andy C (up 39)
62 Myon & Shane 54 (up 29)
63 Marcel Woods (up 11)
64 Roger Sanchez (down 4)
65 Wally Lopez (down 3)
66 Mat Zo (new entry)
67 Marco V (down 17)
68 Leon Boiler (down 5)
69 Ronski Speed (non-mover)
70 Wolfgang Gartner (new entry)
71 W&W (new entry)
72 Boys Noize (down 4)
73 D-Block & S-TE-FAN (new entry)
74 Dubfire (down 28)
75 Dirty South (down 16)
76 John B (up 16)
77 Daniel Kandi (up 10)
78 Arty (new entry)
79 BT (new entry)
80 Boy George (new entry)
81 Pete The Zouk (new entry)
82 Fatboy Slim (up 12)
83 Skazi (down 2)
84 Paul Kalkbrenner (new entry)
85 Pete Tong (down 2)
86 Bloody Beetroots (new entry)
87 Arnej (new entry)
88 Joris Voorn (new entry)
89 Dada Life (new entry)
90 Noisecontrollers (new entry)
91 Showtek (new entry)
92 Laurent Wolf (down 26)
93 Claudia Cazacu (new entry)
94 Calvin Harris (new entry)
95 Luciano (down 6)
96 Marcus Schossow (down 17)
97 Sied Van Riel ( down 12)
98 The Thrillseekers (down 41)
99 Justice (down 34)
100 DJ Vibe (new entry)
Tags:
Armin
,
Armin van Buuren
,
Armin van Buuren No. 1
,
Armin van Buuren number 1
,
Armin van Buuren the best DJ
,
best DJ
,
DJ Mag Top 100
,
DJ Mag Top 100 2010
,
DJ Mag Top 100 DJ Poll
,
DJ MAG Top 100 DJs
,
DJMag
,
trance dj
,
trance news
,
world DJ