Today in A State of Trance 681 new tracks by Gareth Emery, LTN, Aly & Fila, Tommy Johnson and many more! Also exclusive premiere of the new remix on "Hystereo" plus new Future Favorite and Tune of The Week! Enjoy! asot 681
Artist: Armin van Buuren
Title: A State of Trance 681
Date Of Release: 18-09-2014
Label: DI.fm (Trance Channel)
Genre: Trance
Quality: MP3 / Joint Stereo
Total Size: 220.22 Mb [256kbps] / 270 Mb [SBD 320kbps]
Get ready to nice mix today!! For further info, when radio show starts and how to get broadcast links, please check on "About" page!
Tracklist:
01. Paul Oakenfold & Cassandra Fox – Touch Me (Mike Koglin 2.0 Remix) [Perfecto]
02. Parker & Hanson – Gravity [Anjunabeats]
03. Thomas Hayes – Falling [Enhanced Progressive]
04. Gregory Esayan – Drawing The Life [Arrival]
05. Gareth Emery – Global (Luke Bond's Big Beat Remix) [Garuda]
06. Susana – Feel You Here (Beat Service Remix) [RNM]
07. Steve Brian & Johnny Yono – Your Kisses [Euphonic]
08. Dimension – Verano (Original Mix) [Magic Island]
09. Nikolay Kempinskiy feat. Love Dimension – New Era (Puma Scorz Remix) [Trance Temple]
10. Mino Safy – Around The Garden (Hazem Beltagui Remix) [Euphonic]
11. LTN – Ending the Wisdom [CDR]
12. Armin van Buuren – Hystereo (Heatbeat Remix) [Armind]
13. Gareth Emery feat. Gavin Beach – Eye Of The Storm (LTN Remix) [Garuda]
14. The Thrillseekers – This Is All We Have (Andy Moor Remix) [Adjusted]
15. Paul Thomas pres. Shadow Of Two – Lucir [VANDIT]
16. Klauss Goulart – Absolute Chaos (Tepes Remix) [Coldharbour]
17. Tommy Johnson – Son Of Light [ASOT]
18. Steven Force – Neptune Grass (Denis Sender Remix) [Trance All-Stars]
19. Aly & Fila vs. Stoneface & Terminal – Universelab [FSOE]
20. Lee Osborne – Sky-Dweller [Goldrush]
21. Aly & Fila – White Wave [FSOE] [Future Favorite]
22. Rambacy feat. Danny Claire – New Life (Fady & Mina Remix) [Abora]
23. Dennis Pedersen & A.R.D.I. – Remember [Always Alive] [Tune of The Week]
24. Solar Factor – Urban Shakedown (Nivaya Bootleg) [Progrez]
25. Tangle – I Believe [VANDIT]
26. Cold Rush vs. Gareth Emery – Million Dreams (Ben Nicky Mashup) [CDR]
27. Jase Thirlwall vs. Lange & Andy Moor feat. Fenja – Freaked Top Of The World (Armin van Buuren Mashup) [CDR]
28. Markus Schulz pres. Elevation – Clear Blue [Electronic Elements] [ASOT Radio Classic]
Links for download "A State of Trance 681″:
Special Promotion: Save 10% OFF on Upload.CD Premium Membership!
The summer is almost over but we still wanted to offer you a 10% discount with Upload.CD.
Use Coupon Code: CB6MV0SJVU (valid until October 01 2014)
Use this code during the checkout process at upload.cd and save 10% OFF on Upload.CD Premium Membership.
You can also share this code with your friends!
ASOT 681 SBD/Source (320 kbps) – download
---
Upload.cd:
download
Novafile.com: download
---
ASOT 681 cue sheets: download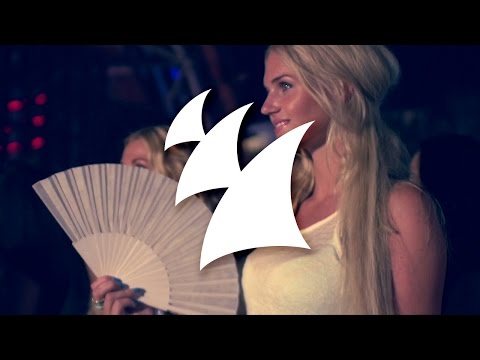 Tags:
a state of trance 681
,
a state of trance 681 download
,
Armin van Buuren
,
Armin van Buuren Hystereo
,
asot 681
,
asot 681 cue
,
asot 681 Cue sheets
,
asot 681 download
,
asot 681 tracklist
,
Cue sheets for asot 681
,
state of trance 681